Library Administration
The Metropolitan Library System of Oklahoma County is governed by the Metropolitan Library Commission of Oklahoma County.
The Commission has charged the Executive Director with responsibility for administration.
Executive Director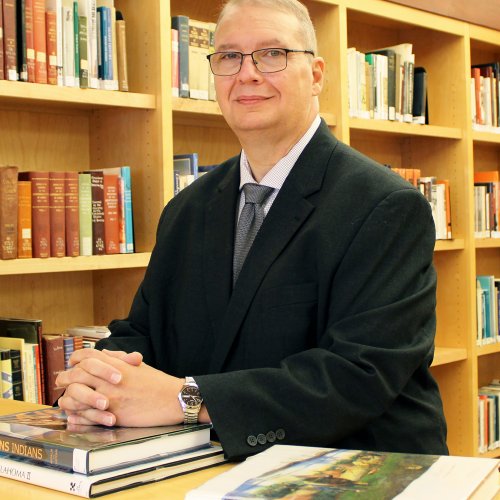 Larry Nash White joined the Metropolitan Library System (MLS) August 26, 2019, as the Director of Strategic Planning and Projects. Over the next 17 months, he was subsequently promoted to the Deputy Executive Director of Strategic Planning and Services, Interim Executive Director, and finally permanent Executive Director. Prior to coming to MLS, Larry served as a Library Director in the states of Ohio and Florida, worked in university library administration, and held other public facing service posts in libraries. He has 13+ years of experience teaching library administration and various topics of management to new library professionals in university programs. Throughout his 29 years of library experience, he has developed an international reputation in organizational performance assessment and competitive information usage by library administrators. He has published in several library management topics and given over 100 educational and research-based presentations around the world. He has worked as a library consultant and was one of the winners of the 2007 Library Journal "Mover and Shaker" award. Larry has a BA in History from the University of Florida and from Florida State University he holds an M.S.L.S. in Library Science and a Ph.D. in Library and Information Studies with an emphasis in library administration and management.