Library Administration
The Metropolitan Library System of Oklahoma County is governed by the Metropolitan Library Commission of Oklahoma County.
The Commission has charged the Executive Director with responsibility for administration.
Executive Director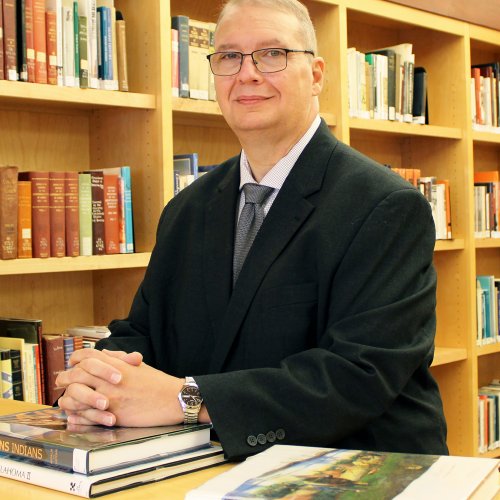 Larry White joined MLS August 26, 2019 as the Director of Strategic Planning and Projects and was promoted to the Deputy Executive Director of Strategic Planning and Services on January 24, 2020.  Throughout his 25 years of library experience, he has developed an international reputation in organizational performance assessment and competitive information usage.  He has 13 years of experience teaching library administration and various aspects of management at the University at Buffalo, SUNY and at East Carolina University.  Larry served as Library Director for Washington County Public Library in Marietta, Ohio, and as Director of Library Operations in Bronson, Florida as well as in other public service positions.  He has worked as a library consultant and was one of the winners of the 2007 Library Journal "Mover and Shaker" award.  Larry has a BA in History from the University of Florida and from Florida State University he holds an MSLS in Library Science and a PhD in Library Administration.