Literacy is fundamental to success
Our literacy programs and resources for youth and adults help individuals with the basic reading and writing and/or spoken English skills they need to reach work, family and personal goals. Here we're highlighting a variety of resources related to literacy of all ages. You may want to check out our pages specifically for Children, Teens, English as a Second Language and Adult Learners.
Blogs
by Emily Williams, Teen Services Manager, Outreach and Engagement Services
Reading is good for you. But why? Let's dive into all the reasons why reading is important and contributes to a healthy lifestyle. Most of us recognize that reading helps us learn and grow,...
When we booked our author for February 2021's Author Visit, you'd have thought Metro Library System was about to welcome the Dalai Lama, the full cast of "Schitt's Creek" or the teacher who created Bernie Sanders' recycled wool mitten...
Collections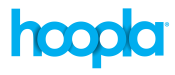 Grass Roots Press - Hoopla
Grass Roots Press is a niche publisher, specializing in resources for adults with limited literacy skills. They have an international reputation for publishing high-quality materials for adult basic education and English language learners. This collection can be accessed through Metro's subscription to Hoopla digital. It can be found independently by searching for "Grass Roots Press" in the publisher field using the Advanced Search function. 
Visit Resource Website