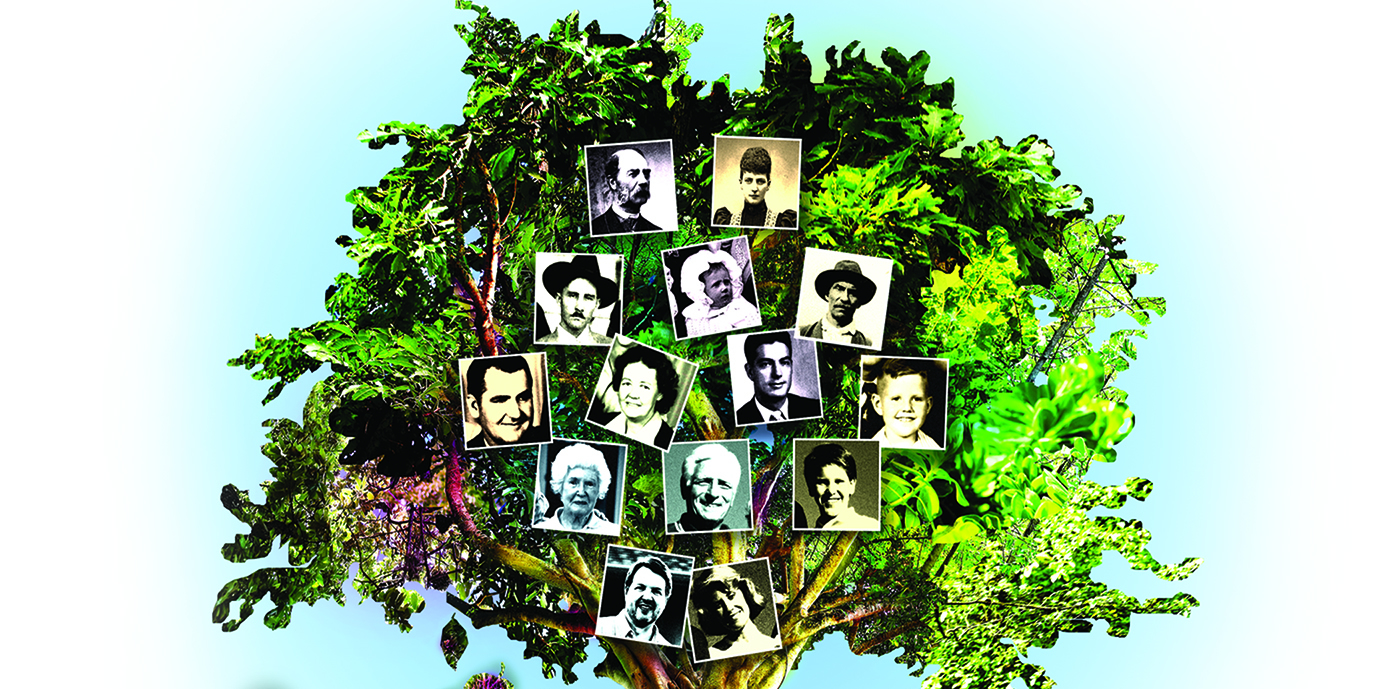 Find your roots at the Library
Are you interested in your family tree or looking for information from early newspapers and records?  The Library is the place to begin your search for family records, birth and death announcements, or information on early Oklahoma City and surrounding areas.
Getting started is simple!
The Metropolitan Library System has a variety of genealogical resources, including a print materials located at the Ronald J. Norick Downtown Library, online resources and a team of knowledgeable librarians. Our collections include family histories, census records, indexes, newspapers, state history, yearbooks and more.
Download Getting Started Guide
Need Help?
Our Special Collections department can provide research assistance and guidance as well as answer specific questions along your genealogy journey. Questions can be sent online or asked over the phone at (405) 606-3859.
Genealogy Resources
Newspapers
Newspapers can be a valuable resource in your genealogical research. Local newspapers may contain information such as birth, marriage, and death announcements as well as other aspects of your relative's daily life. You may find that your relative was involved in local business or other local news. If there was not a newspaper in their town, be sure to check surrounding towns. Newspapers accessible through the library's website include:
Research Guides
Blogs
Looking for clues as to your ancestry? Or do you have specific questions on how to get started with your genealogy research? The Metropolitan Library System is hosting one-on-one sessions to provide the support and guidance needed for specific genealogy research needs.
"We started...
If you are looking to begin your research on your family history, general research books and instructional videos are a great place to get started. The library has a variety of resources available to you, and most of these titles are available from home. To Learn more about the library's genealog...
Collections

Genealogy
Whether you are just beginning your search or you have you consier yourself a super-sleuth, we've got resources to help you on your genealogy journey.
Visit Resource Website

Oklahoma Genealogy
Use our resources specific to Oklahoma to trace your family history.
Visit Resource Website