Prepare for Success
Earning a diploma or GED after leaving high school can be a difficult process, but we've got resources to help you reach your goal. Find what you need to prepare for the GED, or learn about what is available through the Library and our community to help you with Adult Basic Education (ABE).
Blogs
Brainfuse has a variety of useful resources for every age and learning level including homework help, study tools and practice tests, college or career path counseling, resume and interview assistance and more!
Our new Brainfuse online resource includes three unique services, Help Now, ...
Collections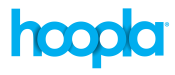 Grass Roots Press - Hoopla
Grass Roots Press is a niche publisher, specializing in resources for adults with limited literacy skills. They have an international reputation for publishing high-quality materials for adult basic education and English language learners. This collection can be accessed through Metro's subscription to Hoopla digital. It can be found independently by searching for "Grass Roots Press" in the publisher field using the Advanced Search function. 
Visit Resource Website

Test Guides
Our GED test guides are the best way to learn and practice what you need in order to succeed.
Visit Resource Website