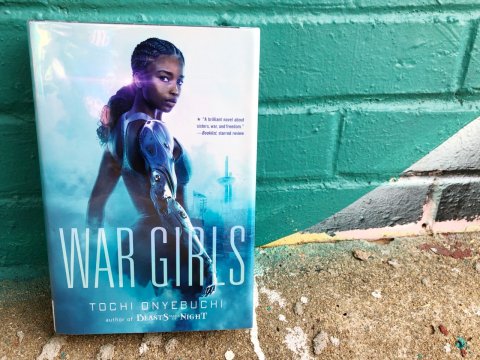 5 Reasons We Can't Get Enough of Tochi Onyebuchi's Books
When we booked our author for February 2021's Author Visit, you'd have thought Metro Library System was about to welcome the Dalai Lama, the full cast of "Schitt's Creek" or the teacher who created Bernie Sanders' recycled wool mittens.  
I detected reverence in our children's services manager's voice as she revealed who was slated to share their authoring insights in our big, monthly discussion, this time celebrating Black History Month.  
"It's Tochi Onyebuchi," Kristin Williamson said in a hushed tone, but not before darting her eyes around the room to see who else might be listening. 
And that reverence is on point — a visit from Tochi Onyebuchi will go down in history at the Metro Library System. Onyebuchi is the author of "Beasts Made of Night," its sequel "Crown of Thunder," "War Girls," "Rebel Sisters" and his adult fiction debut, "Riot Baby." His appearances in magazines, journals and reading lists are prolific.  
In celebration of his visit at 10 a.m. Saturday, Feb. 20 (add it to your calendar here), we found an Onyebuchi superfan — our very own Ashley Smith, youth engagement specialist II at our Community Libraries — to give you some insight into why his works are so popular and what readers can take away from them. 
1. His Books Empower Women and Girls 
Smith was compelled to pick up the audio version of "War Girls" at the start of the coronavirus pandemic in 2020 as she sought escape through science fiction. She was attracted to the book because it was drastically different from the typically white- or Western culture-centric world of other science fiction books. 
"Seeing a Black author write Black girls as central characters to a science fiction dystopian, that was fascinating," she said. 
And if the covers of the young adult science fiction books "War Girls" and "Rebel Sisters" don't give it away, the books themselves surely will: Onyebuchi can write a mean female lead and makes a point of elevating girls and women as essential characters. In fact, that's one of Smith's top reasons for enjoying his books so much. 
"Women and girls are the catalysts to the plots and they push the plots forward," Smith said. "He writes strong women, and independent women who don't always do the right thing because they're flawed, they're human, they're real characters. And that's what's so good about his writing is you get real characters." 
2. He Helps Us Recognize Our Own Strengths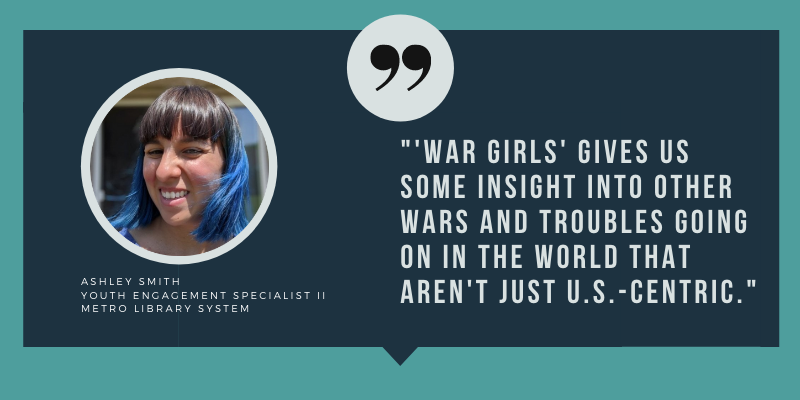 If you're new to Onyebuchi's works, Smith recommends you pick up "War Girls" first to get an understanding of how he writes his female characters. The book, inspired by the Nigerian Civil War of 1967-1970, is set in 2172 in war-torn Nigeria and tells of sisters Ify and Onyii. Separated by war, the sisters fight to one day see a world of peace — a world in which they're reunited. 
You can find a full review of the "War Girls" audiobook on Smith's personal blog, Tiny Navajo Reads. 
Smith is convinced you won't be able to put "War Girls" down after seeing how Ify and Onyii become stronger by recognizing what makes them different. 
"They're all strong and smart in their own ways," Smith said. The elder sister Onyii is a skilled pilot of mechs (large, pilotable robots) with a prosthetic arm who can outfly anyone in the Nigerian army, and younger sister Ify is one of the greatest hackers and computer programmers of her lifetime. "Every character has something that they're very, very good at." 
Kind of like the rest of us, you could say?  
3. Onyebuchi Teaches Us About Important — And Overlooked — World Events 
In writing "War Girls," Onyebuchi draws from his mother's experiences in the Nigerian Civil War, fought between the government of Nigeria and the secessionist state of Biafra. Also called the Biafran War, the conflict might not get the same attention as other wars when it comes to what's taught in American high schools and universities, Smith said. (Just look at this recent headline from the BBC: "Remembering Nigeria's Biafra War That Many Prefer to Forget.") 
"The whole of 'War Girls' is based on the Nigerian Civil War and for those of us (many of us) who know nothing about it, this gives us some insight to other wars and troubles going on in the world that aren't just U.S.-centric. I think it's good to use real world examples and instances to give credence to science fiction stories." 
4. His Writing Brings to Life Different Cultures and Languages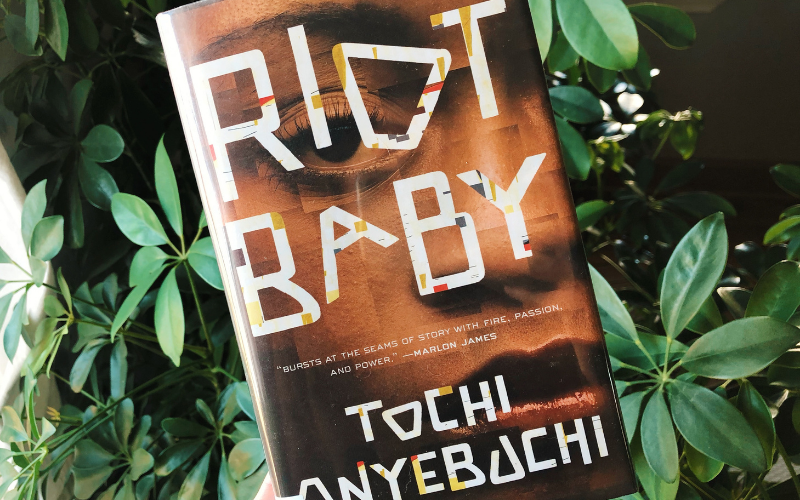 As "War Girls" ping-pongs between the perspectives of Onyii (Biafran) and Ify (Nigerian), Onyebuchi paints for readers two separate and distinct cultures, and brings those to life with his unique writing style. 
"The languages and the cultures themselves, you can tell they're both very distinctive," Smith said. "In 'War Girls,' you can tell which side is Biafran and which side is Nigerian. It's almost like there's a switch flipped when he writes about both sides.  
"The Biafrans are industrious, they're hard working, they're trying to be a better people, they're trying to create their own centralized government for Biafra, for the people themselves. The Nigerians, they're bright, they're shiny, they're new, they're very well advanced. You can see that, and you can hear that in the way he writes. And especially you can hear it in the audiobook with the narrator. You can hear those differences in the writing. It's fascinating to listen to these descriptions and be able to tell where you are just by how he's writing."   
5. His Books Open Our Eyes to Issues of Race 
Readers might not pick up a book with the intention of learning about race or race issues, but they'll get just that when they read Onyebuchi's books. His works help people recognize that no matter where you are in the world, someone will always look down on someone else, Smith said. 
"You'll also learn how you think of the world is your own choice," Smith said. "If you choose to see someone as lesser, that's on you. Use these books and others to educate yourself on how others are seen in your country. Work on making those lives better in any way you can. Fiction does inform reality. It informs how we see the world. Use your ability to learn and read and to be entertained to change your world for the better."  
Now that you're up to speed on the merits of Tochi Onyebuchi's works, join us from 10-11 a.m. Saturday, Feb. 20, for "Author Hour: In Conversation With Tochi Onyebuchi," taking place live on our Facebook page.