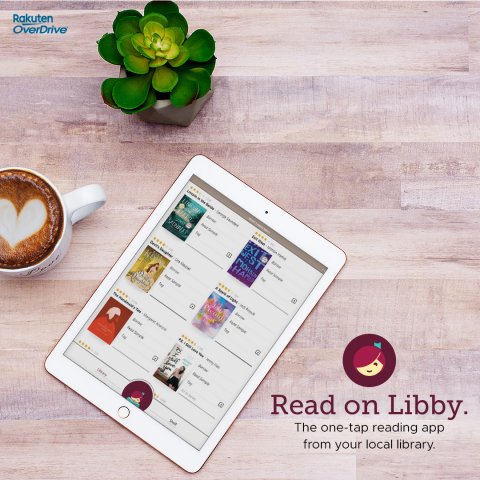 Checkout eBooks & eAudiobooks instantly on the one-tap Libby reading app
Have you checked out eBooks through your local library yet?
Download the Libby app. It's free. It's simple. And you can checkout eBooks with your library account instantly from anywhere.
Whether you're staying with family, on vacation or stuck at home, a new read is at your fingertips.
The Libby app gives library account holders access to millions of eBooks and eAudiobooks.
With the convenient app, users can begin reading or listening instantly. Checking out your favorite reads has never been easier.
Here are just a few features in the Libby app:
Read-Along eBooks
Libby isn't just for adults. Checkout the latest children's books in eBook and eAudiobook format, including read-alongs for early readers.
Easy notetaking
Annotate and highlight your favorite passages within the app for later viewing.
Suspend holds
Have a bunch of holds coming available at the same time? Suspend your holds so you don't lose your place in line.
Customizable browsing
Set personalized browsing preferences on the app including format, language, audience and availability, so you only see the materials that matter most to you.