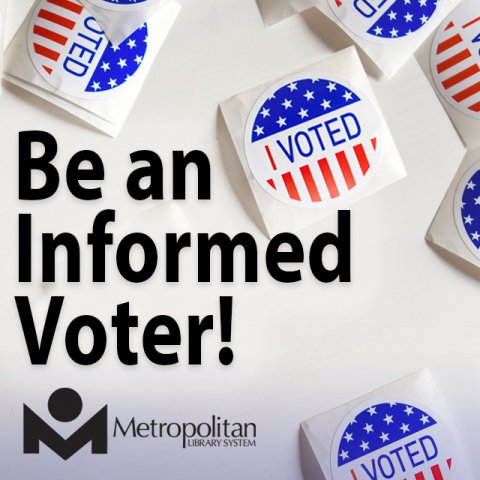 Be an Informed Voter!
Primaries & Special Elections
Did you know that elections happen throughout the year, not just in November? The next election for Oklahomans is taking place on June 30. It includes both primary elections and State Question 802. 
A primary election is an election used either to narrow the field of candidates for a given elective office or to determine the nominees for political parties in advance of a general election. In Oklahoma, the Republican and Libertarian parties conduct closed primaries, meaning that voters must be registered party members to participate. The Democratic Party conducts semi-closed primaries, meaning that previously unaffiliated voters can participate as well as registered members.
State Question 802 is on the topic of Medicaid Expansion. Click here to read a Ballotpedia article that includes a definition of State Question 802 and its arguments, both for and against, plus a comparison of State Question 802 and the current alternate proposal from Governor Kevin Stitt.
Make sure to refer to the Oklahoma State Election Board's Voter Info webpage for information about registering to vote, early voting, and more. You can also find your polling location and more by visiting the new OK Voter Portal. 
Info from Oklahoma State Election Board
June 30 - Primary Election/Special Elections
Last day to register to vote:
June 5
Deadline to request absentee ballot:
5pm, June 24
Early voting:
Thursday, June 25, 8am - 6pm
Friday, June 26, 8am - 6pm
Saturday June 27, 9am - 2pm
Absentee Ballots 
During the COVID-19 pandemic, many voters are choosing to use absentee ballots in order to cast votes without having to show up in person at polling places. 
Voters should know that as of May 7, 2020, Governor Stitt signed into law Senate Bill 210, which reinstates the requirement that absentee ballots be notarized. Here is an article from The Oklahoman about that the bill.
Interested in learning more about absentee voting? Your go to resource is the Oklahoma State Election Board's webpage about absentee ballot voting in Oklahoma.
Looking for additional voter resources? The library has you covered! Check out our Voter Resources webpage for civic related podcasts, links to government sites, information about the political parties recognized in Oklahoma, and more!