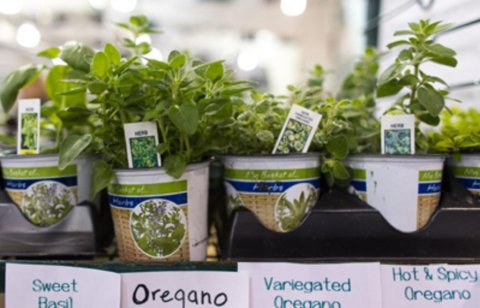 CHOCTAW LIBRARY GUILD TO HOLD HERB & GARDEN FESTIVAL ONLINE
The Choctaw Library Guild will hold their first herb and garden festival to raise money to support the Metropolitan Library System's Choctaw Library from May 16th to May 23rd.
"We had planned to have the festival outside, but because of the pandemic, we decided it's best to hold it online," said Heather Zeoli, director of development for the Metropolitan Library System.
They will be hosting demonstrations, presentations and DIY "How To" instructional sessions via Zoom [Meeting ID: 868-9500-3396 Password: Choctaw]. There will also be a silent auction in addition to curbside pickup of vendor items.
Activities will all be related to herbs, gardening, plants, food, handcrafted items, home, health and wellness. The activities and zoom sessions will be presented by various local vendors, organizations and groups all hosted for free by the Choctaw Library Guild.
Follow the Choctaw Library Guild on Facebook to find out more-www.facebook.com/choctawoklahoma. Curbside Pick-up of vendor items will be May 23rd from 11:00 a.m. to noon at the Choctaw Library Located at 2525 Muzzy St.