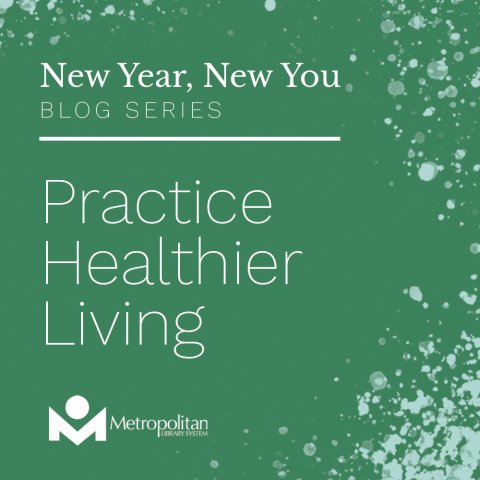 Practice Healthier Living
By Jana, Downtown Library
It's inevitable that after finishing off the last chocolate-covered marshmallow Santa, followed by a refreshing chaser of Dr Pepper, the average holiday reveler will glimpse him or herself in the bathroom mirror. The reflection doesn't lie and those sweatpants only accentuate the truth. It's time to make some New Year's resolutions. Luckily your local library can help. 
Are you ready to forgo processed sugar and pursue a healthy diet? Maybe you're only willing to drive past the drive-thru and commit to making food at home. As food writer Michael Pollan stated, "Eat anything you want, just cook it yourself." Restaurants use large amounts of fat, salt and sugar, much more than you'd ever consider putting into a home-cooked meal. Cook it yourself and reap healthy and delicious benefits. 
Curious about flavorful vegetarian or vegan cookery? Just about any recipe can be veganized. Mock meats and cheeses can be used to make delicious, healthier and more compassionate versions of favorite dishes like taco salad, New England chowder and pizza. 
Interested in starting an exercise program? Check out our large collection of DVDs featuring fitness gurus like Jillian Michaels, Kathy Smith or Bob Harper. Yoga, Zumba, Tai Chi, dance cardio workouts — these are only a few examples of the many ways to build a healthy body. In January.  
Below is a list of some upcoming health- and fitness-related online programs. Visit our online calendar for the latest list of upcoming programs. Or peruse the videos on our Facebook page to find existing recorded programs. 
These and more are waiting for you on a shelf at your friendly neighborhood library. 
Upcoming Online Programs 
Available on hoopla | Sorted by Category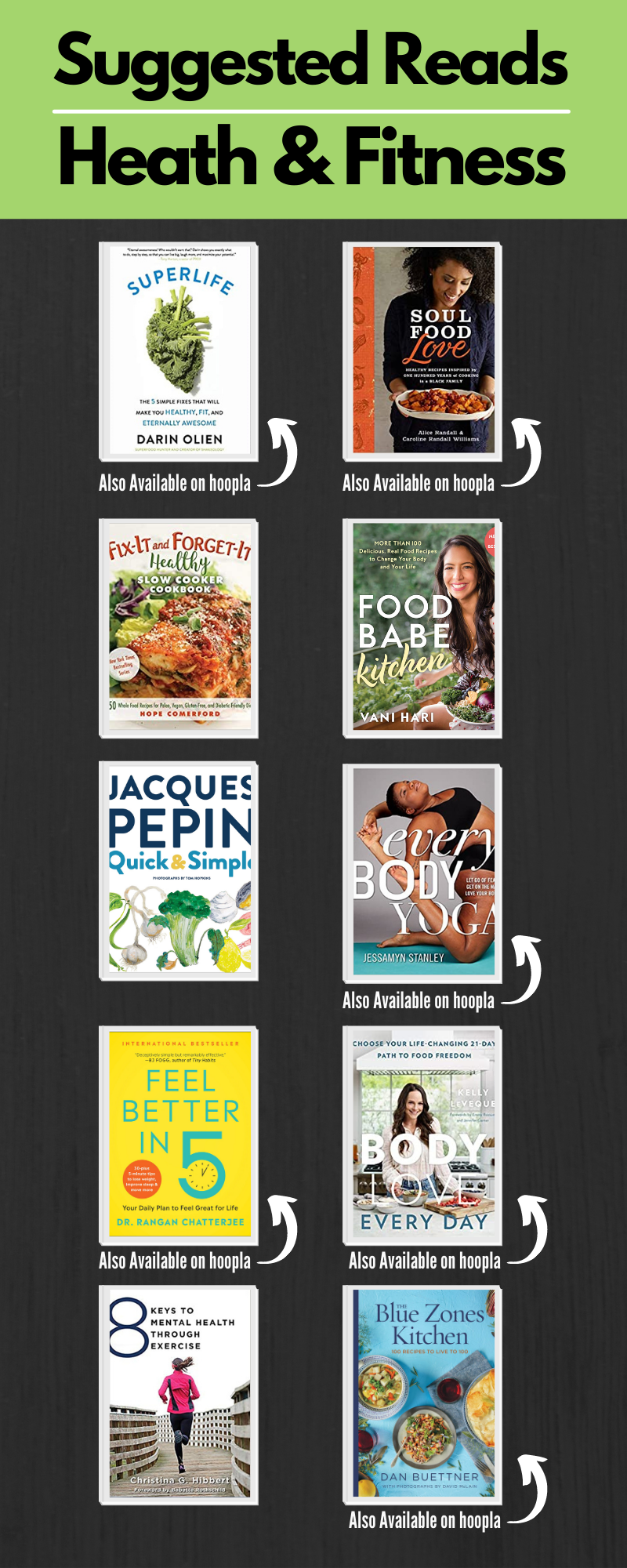 Suggested Reads: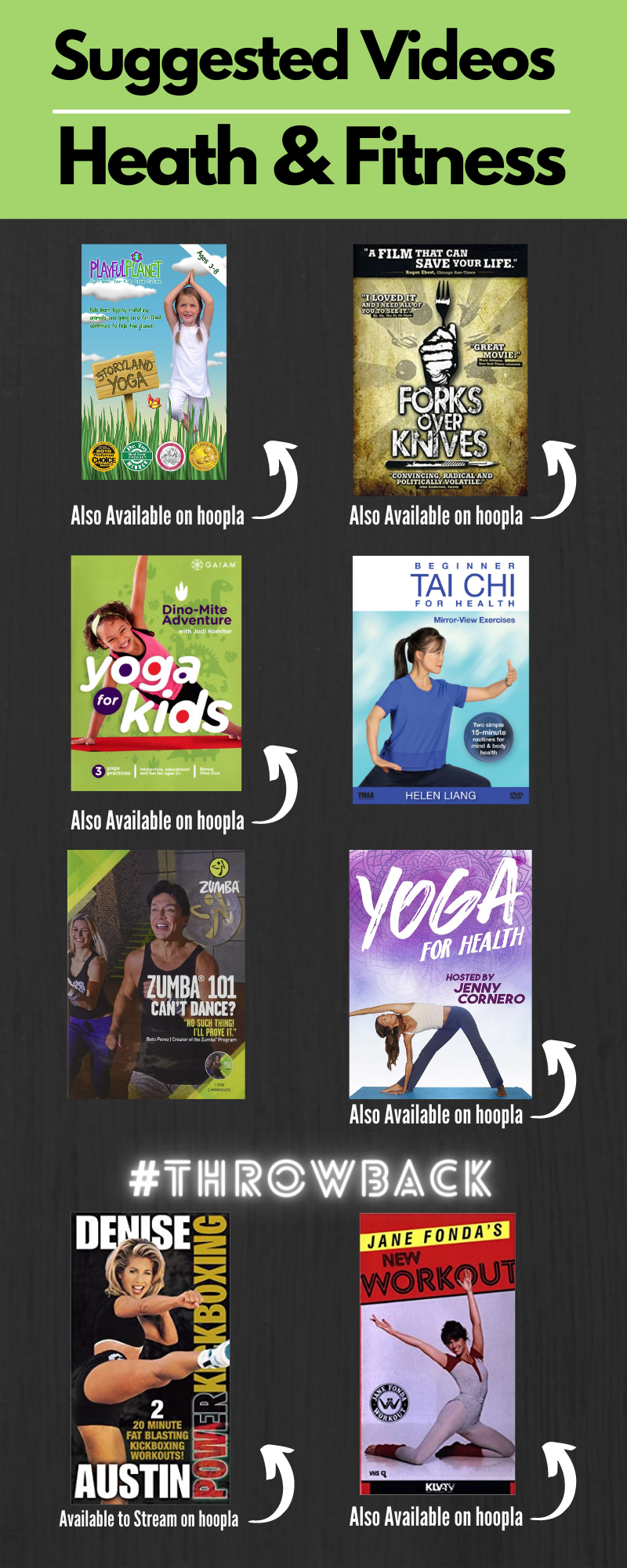 DVDs & Streaming | Health & Fitness