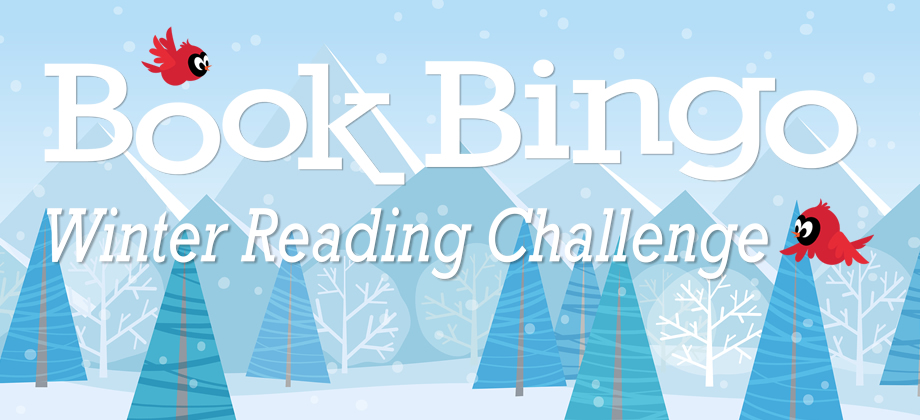 January 1 - February 29, 2020
Whether your New Year's resolution is to improve your health, learn a new skill or read more, the Library is hosting a program that may motivate you to do just that! The Metropolitan Library System will kick off Book Bingo, a winter reading challenge for adults, on January 1, 2020. Participants who read five books between January 1 and February 29, 2020 are entered for a drawing to win an eReader, tablet, or exclusive prize pack.
How do I participate?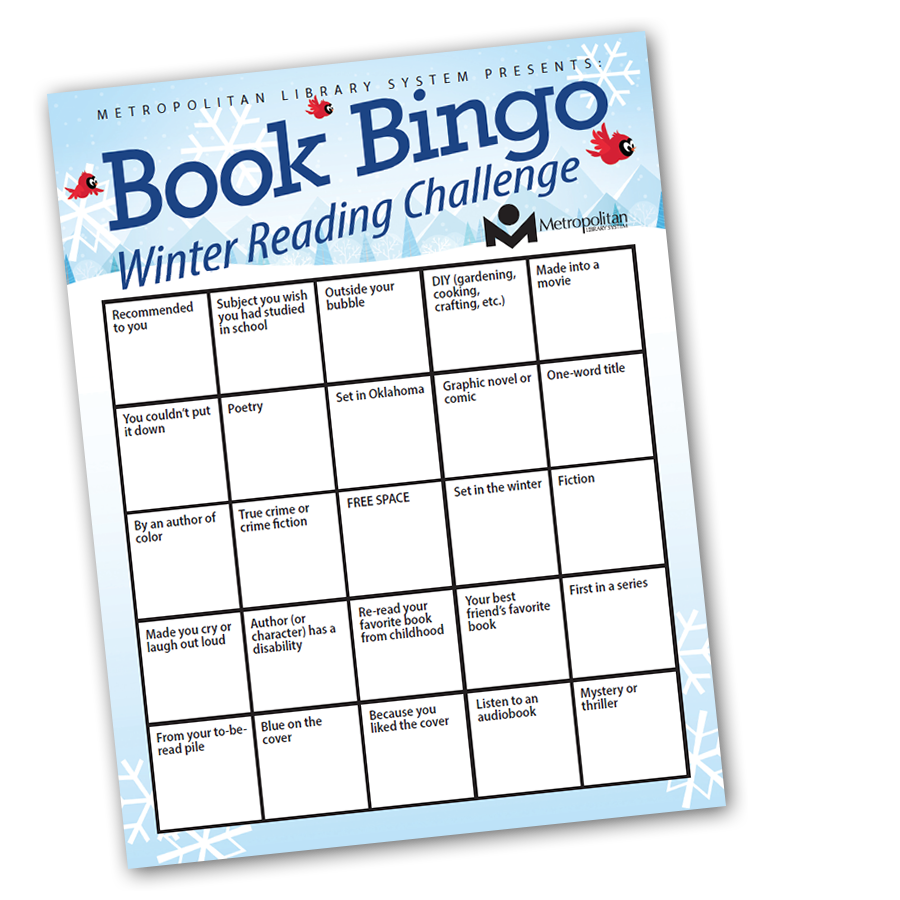 Keep track of the books you read from January 1 through February 29, 2020 by writing the title and author in the matching square on the Book Bingo Card.
Book titles may be used only once per card, and only one entry per person may be turned in.
Step 1: Sign in or Register for an Account on Beanstack
By visiting our online summer reading software you can login with your account information from previous years. If you are new to our software, you can create a login!
If you would like to be eligible for drawing prizes, please list your valid adult library card on your account when you sign up.
Step 2: Register for Winter Reading 2020
After signing in and creating a Beanstack account, you will need to register for Winter Reading 2020. If you do not register, you cannot log reading and earn badges, or be eligible for prize drawings.
Step 3: Log books read to earn badges and a chance to win
Once you read your 5th book and you have a valid adult library card on file, you will be eligible for our drawing prizes.
How do I win?
Register for the Winter Reading Challenge 2020 on Beanstack. Log 5 books and have a valid adult Metropolitan Library card on your account and you'll be entered into a drawing for an eReader, Tablet, or Prize Pack.
How do I submit my bingo card for the prize drawing?
Drop off your bingo card (or a copy) at any of the 19 Metropolitan Library System Locations or to your Metropolitan Library Onsite Library.
ENTRIES MUST BE RECEIVED BY 6PM ON FRIDAY, MARCH 6, 2020.
Email a picture of the front and back of your bingo card to bookbingo@metrolibrary.org
ENTRIES MUST BE RECEIVED BY 6PM ON FRIDAY, MARCH 6, 2020.
The fine print: Only one entry per person. Prize winners must have a valid adult Metropolitan Library Card. Metropolitan Library System staff, commissioners and their households are ineligible to win drawing prizes.