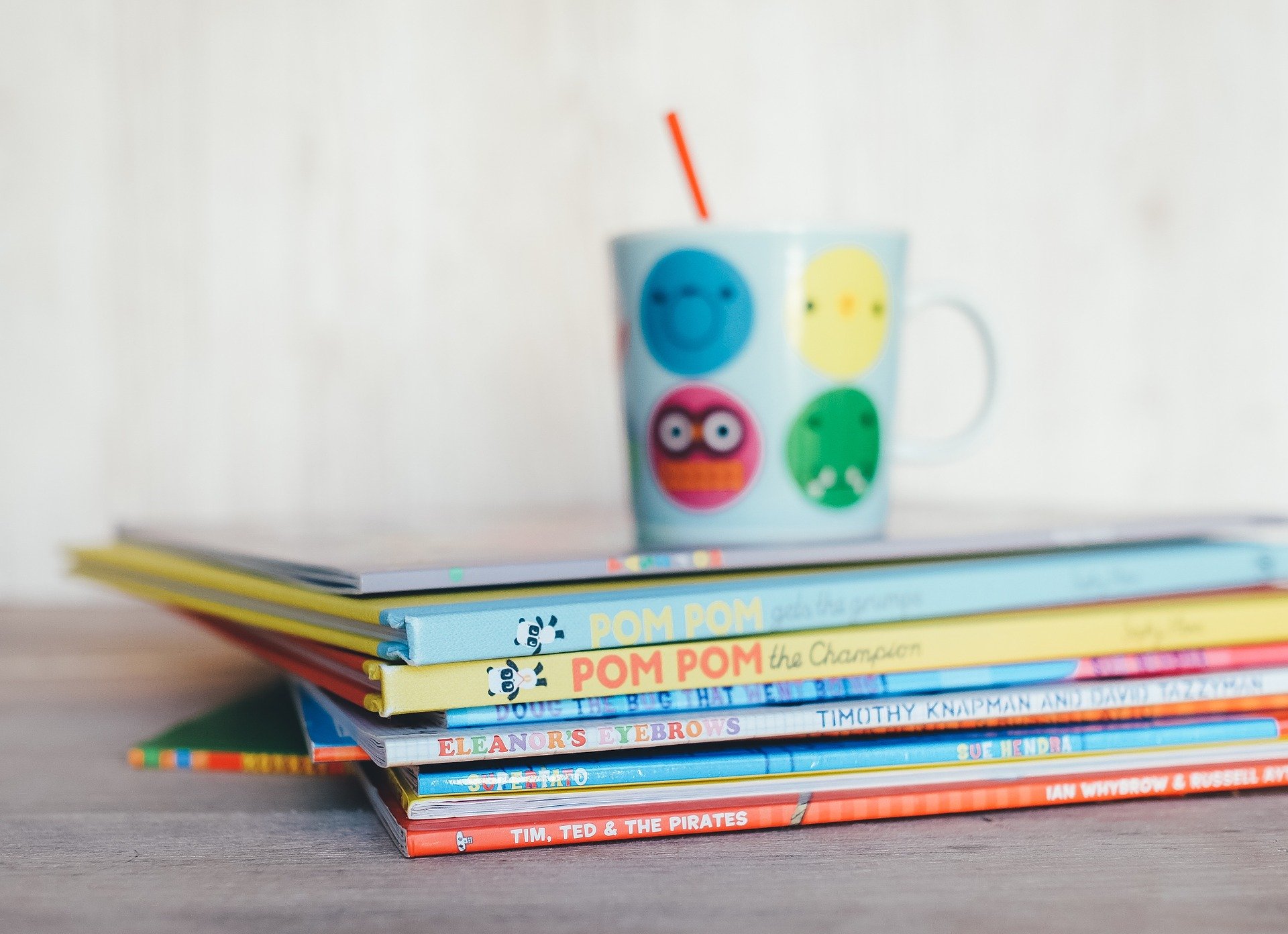 Authors and illustrators have been hard at work during the COVID-19 pandemic. Many have written free online picture books, covering a wide array of topics that may be on children's minds. These books can be wonderful tools to introduce new vocabulary to children, such as "social distancing" and "flattening the curve." Many of these books also acknowledge and validate children's feelings, which is critical to help them feel safe and supported.
These 14 books are best suited to be read with children, so that you are present to clarify, explain, or help process feelings. For more advice on how to talk to kids about the coronavirus, check out this tip sheet by the America Academy of Child and Adolescent Psychiatry.

Learn About the Coronavirus by St. Jude's Hospital
In this interactive coloring book, children learn how to stay healthy and keep the coronavirus at bay.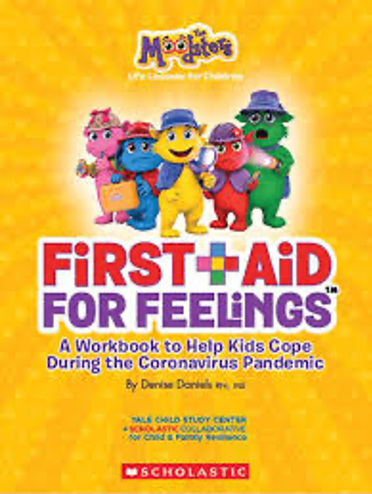 First Aid for Feelings by Denise Daniels
Scholastic collaborated with the Yale Child Study Center to bring a feelings workbook to children. Readers are given several writing prompts to help process their feelings and are encouraged to brainstorm solutions for when feelings get too big. This is a wonderful resource for elementary age children who are experiencing worry and stress.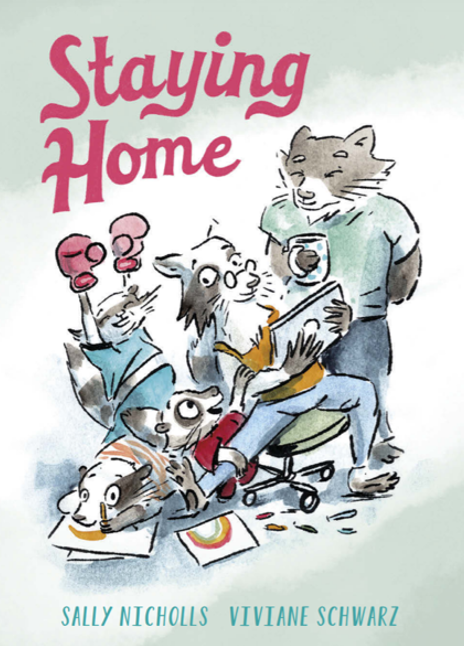 Staying Home by Sally Nicholls and Viviane Schwarz
Emily, Harry, and Charlie are three siblings adapting to being home with their parents. They play together and find a new routine until it's safe to be with friends again. For children 5+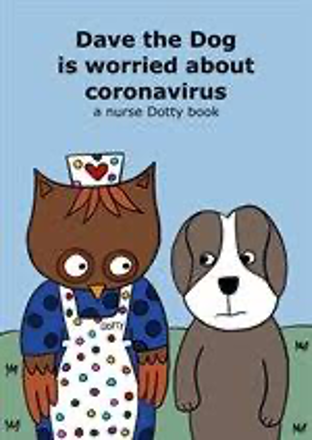 Dave the Dog is Worried About Coronavirus by Molly Watts
Dave is worried about the changes he is seeing all around him. Nurse Dotty notices, and explains that people are getting sick. She tells him how he can stay healthy and what to do when he starts to feel afraid. For Children 3+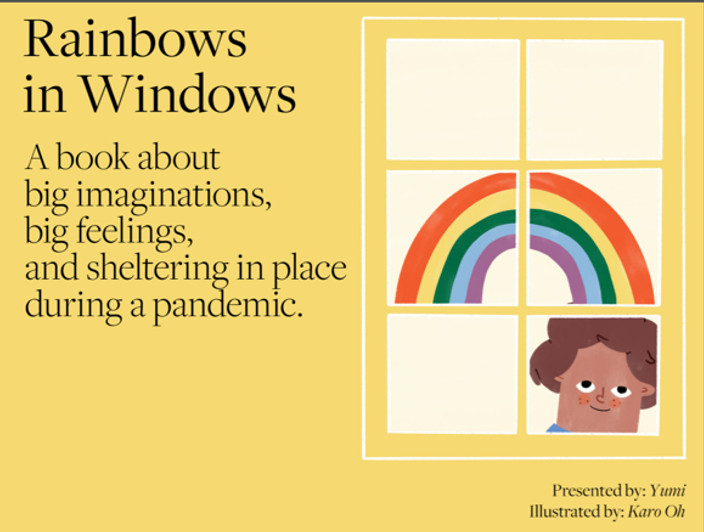 Rainbows in Windows by Yumi and Karo Oh
Amos is sad he can't go outside to see his friends. His mother tells him it is normal to feel sad and comes up with an idea to help him feel better. Inspired by the "rainbows in windows" movement, this beautiful picture book is great to share with children 2 and up. Please note that this book is only accessible after entering an e-mail address.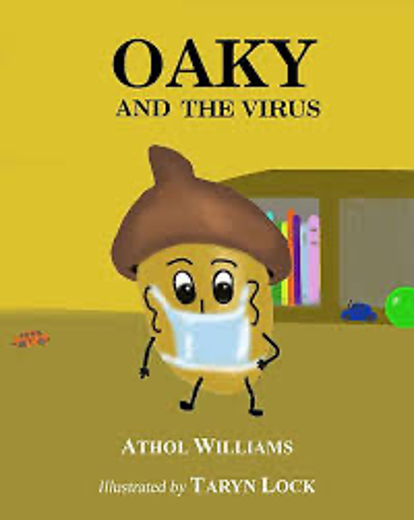 Oaky and the Virus by Athol Williams and illustrated by Taryn Lock.
Oaky and Oaket are two acorns. Their routine is upended when a new virus comes to town. They are disappointed but find new ways to play together. They also learn a fun song to help them to remember to wash their hands and stay at home. For children 3+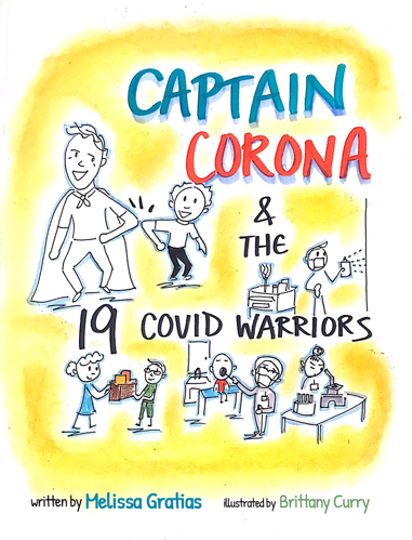 Captain Corona and the 19 Covid Warriors by Melissa Gratias and illustrated by Brittany Curry
Captain Corona introduces readers to the Coronavirus and to all of the warriors working hard to fight it, from healthcare providers to firefighters. Children also learn how to stay safe and keep others well. This picture book is a bit long but could easily be broken down into sections. For children 5+ Please note that this book is only accessible after entering an e-mail address.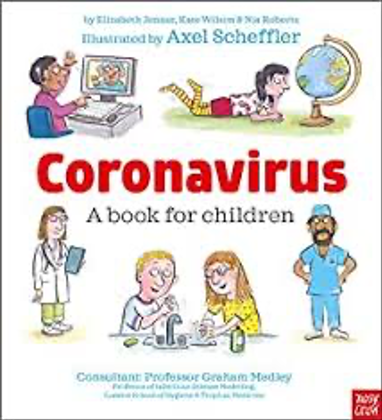 Coronavirus: A Book for Children by Elizabeth Jenner, Kate Wilson, and Nia Roberts, and illustrated by Axel Scheffler
With a simple Q&A format with beautiful, evocative illustrations, "Coronavirus" is an excellent non-fiction picture book to read with children. It breaks information down into developmentally appropriate language and short sections. From "what is the coronavirus?" to "how can I help?" it covers all of the tough questions! For children 6+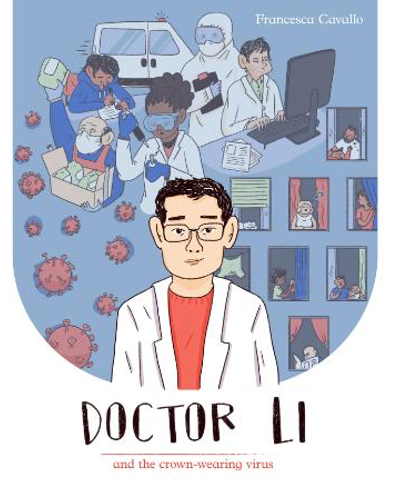 Doctor Li and the Crown Wearing Virus by Francesca Cavallo
In this short picture book biography, readers are introduced to Dr. Li, the first Chinese doctor to sound the alarm on the Coronavirus. For Children 6+ Please note that this book is only accessible after entering an e-mail address.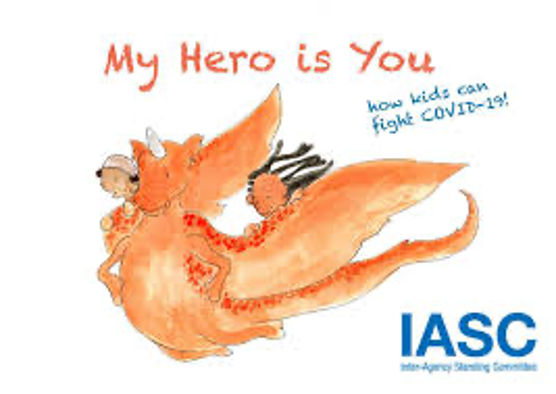 My Hero is You: How Kids Can Fight COVID-19! By the Inter-agency Standy Committee
A young child named Sara travels the world on the back of a magical dragon named Ario. During their adventures, Sara sees how different groups of people are staying safe and doing their part to keep the coronavirus from spreading. She learns there are many different ways to be a hero and is inspired to be a hero herself. For children 6+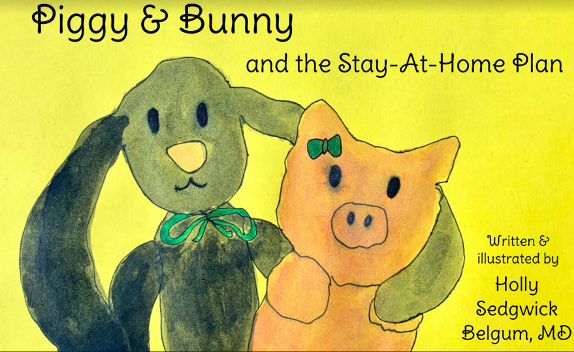 Piggy and Bunny and the Stay at Home Plan by Holly Sedwick Belgum, MD
Piggy and Bunny are best friends. They are sad they can't spend time together but find creative ways to stay in touch. For children 3+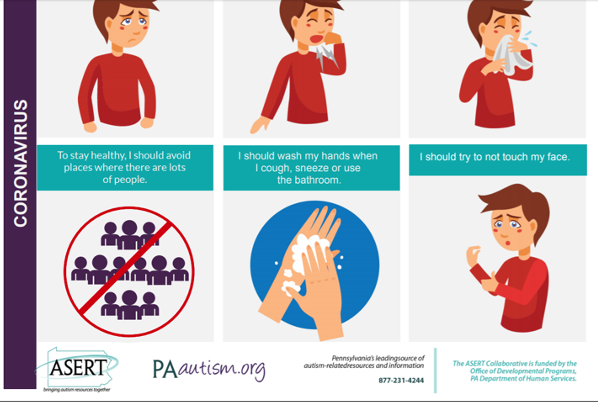 Coronavirus Social Story for Children on the Spectrum
ASERT (Autism Services, Education, Resources and Training) of Pennsylvania has put together this simple picture-based social story for children on the autism spectrum. It can be accessed in different languages by scrolling to the bottom of the page. For children 3+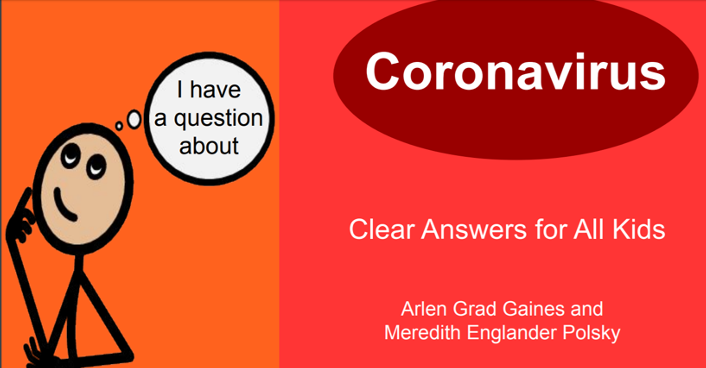 I Have a Question About Coronavirus by Arlen Grad Gaines and Meredith Englander Polsky
This is another great resource for children on the autism spectrum. A child is surprised to find out his routine has changed and asks questions to find out why. There is a long and short version of this story so you can read it with children of any age.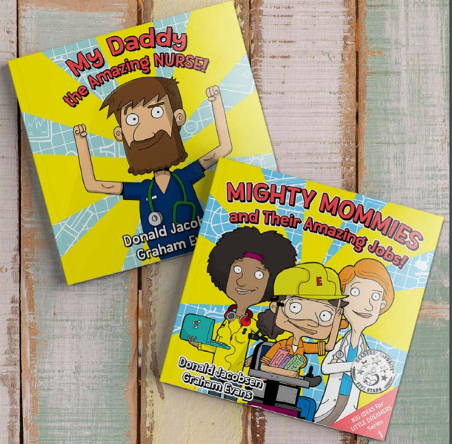 Might Mommies and their Amazing Jobs and My Daddy the Amazing Nurse by Donald Jacobsen and Graham Evans
These two stories are combined into one file to expose children to the vital work of first responders. For children 3+