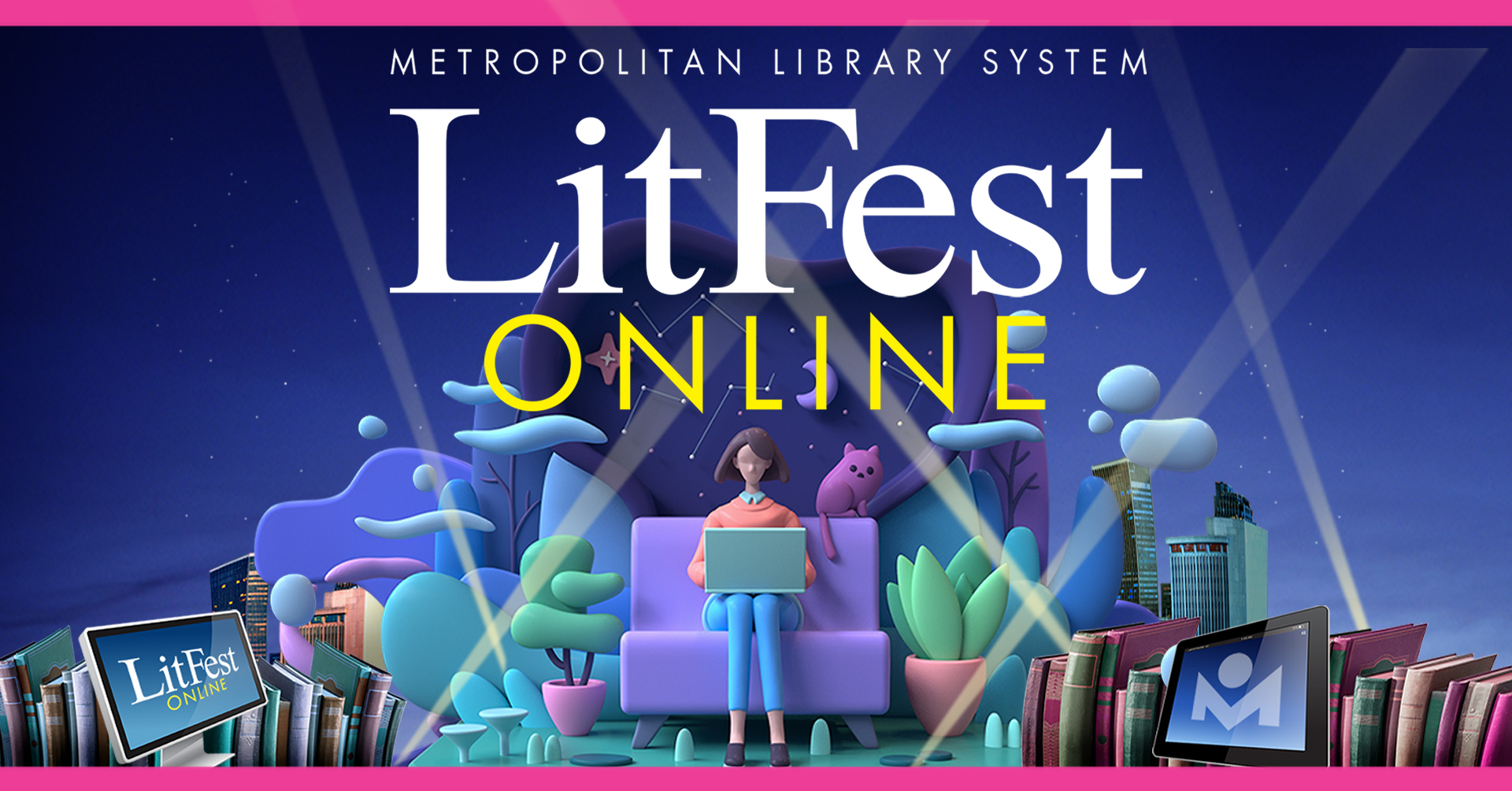 Join us for our 3rd annual LitFest! Writers of all ages, skill levels, mediums, and genres are welcome. Enjoy the opportunity to learn from industry professionals on a variety of topics, all online, all at your own pace.
Resources
So you're ready to write your bestseller, but you need a little guidance?  Good news! , With your Metropolitan Library System card you can:
Check out an iPad for in-library use at our Almonte, Capitol Hill, Ralph Ellison, or Southern Oaks Libraries
Check out a Chromebook or laptop for in-library use at our Almonte Library.
Check out a Kindle Fire and/or WiFi hotspot for use at home
Check out books, CDs, DVDs, MP3 players, and magazines
Download or stream eBooks, audiobooks, music, and magazines such as Writer's Digest, Paris Review, The Writer, and Poets & Writers, among others
Use online resources like America's Historical Newspapers, Film Scripts Online, Literary Reference Center Plus, and the Oklahoma Folklore Collection, among others to help with research questions.
Submit research questions to our Special Collections
Download or stream Feature Films and Documentaries
These are general services and features available to anyone, but there are also some writer-specific resources available here including curated booklists regarding craft in a variety of genres, notices of upcoming writing-related events in the Metropolitan Library System,
We have a great collection of audio and eBooks in our Overdrive collection which can be streamed or downloaded through the Libby app, available for free in your favorite app store. We also have Hoopla, a streaming service that offers movies, books, graphic novels, and music. And one of our newest additions, Kanopy, hosts a collection of art films, cult cinema, and documentaries, including many Criterion Collection titles.
I hope this is of some use to you, and please feel free to contact us at askalibrarian@metrolibrary.org or call us at (405) 231-8650 if you have any questions.
Library Books & Resources