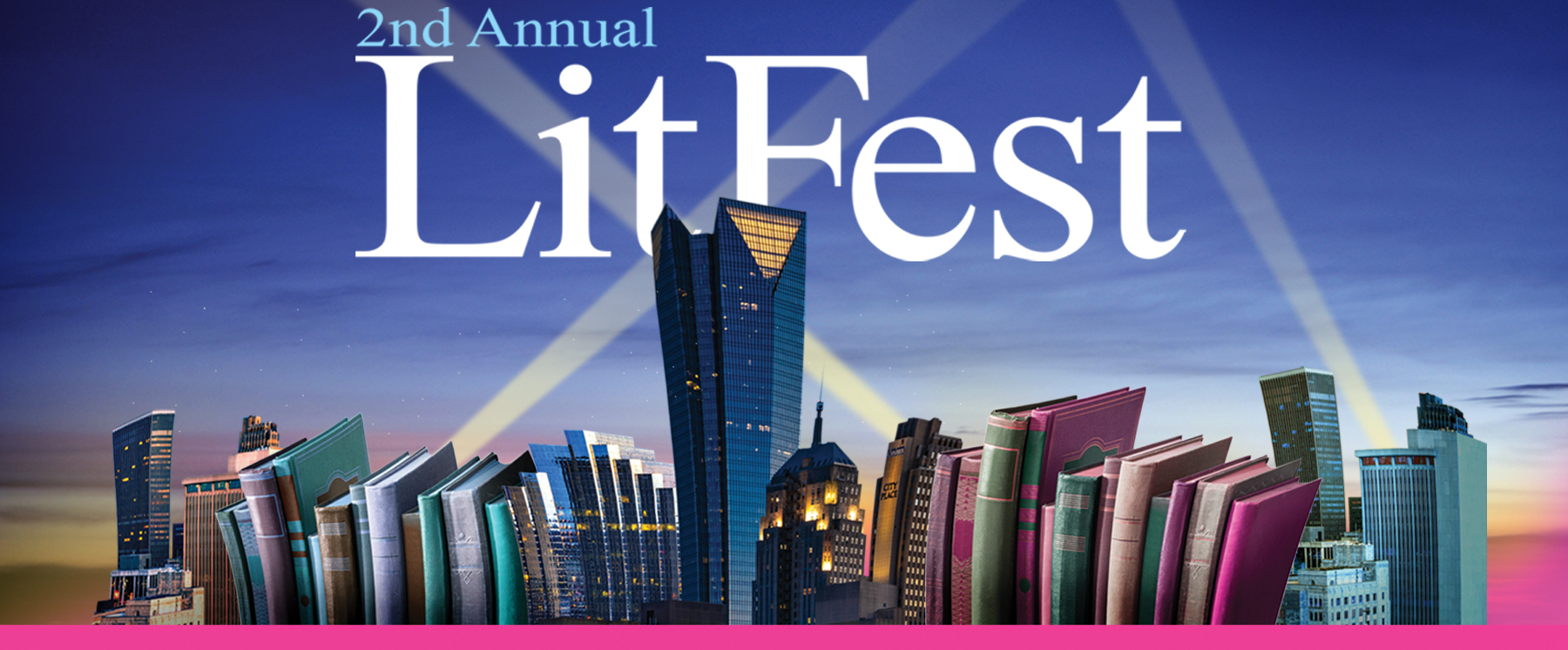 Calling all writers!
The Ronald J. Norick Downtown Library is hosting a Literary Festival for readers and writers of all ages to learn and network with experienced professionals in the publishing industry.
Join us and learn about freelancing, review writing, manuscript reviews, free press, small press and zines, comics and more.
Saturday, August 10
10am - 4pm  
ALL DAY
Book and Vendor Fair
Talk to industry influencers to learn more about writing and publishing, pick up a new read or talk to your favorite local author.
Manuscript Review
Meet with professionals to review your work and get feedback. 
Registration is mandatory and coordinated by library staff.
Learn more
Breakout Sessions:
Build your schedule! Register for the sessions you would like to attend.
10 - 11am
Illustrators Panel
by SCBWI
Learn more about illustrating with local illustrators Jerry Bennett, Jonathan Koelsch, and Marla Jones from the Society of Children's Book Writers and Illustrators.
Register
Diversity in Writing and Publishing
by Penny Candy Books 
Learn how to write diverse characters and how to get diverse books published.
Register
Publishing Books in the Digital Age
by William Bernhardt
Hear from bestselling Oklahoma author William Bernhardt. He has published over 40 books, including his blockbuster legal thriller titles Ben Kincaid.
Register
Writing and Selling your Middle Grade or Young Adult Book
by SCBWI
Join us for a panel with an all-star group of middle grade and young adult writers presented by the Society of Children's Book Writers and Illustrators including Kim Ventrella, Sonia Gensler, Wendy Spinale, and Brad McLelland! They will talk about how you can get your next novel published.
Register
How to Eat Food and Write About it (and Other Things)
by Greg Elwell
Learn from the I Ate Oklahoma blogger Greg Elwell about writing restaurant and food reviews and features.
Register
The Revolution Will Be Stapled: Why the Future of Books Belongs to the Small Press
Learn how to run a small press and market your work with Literati Press.
Register
Don't forget
Check out our Vendor Hall in the Atrium (1st floor) and Friends Room (4th floor); featuring authors, signings, books for sale, and information from local writing organizations.