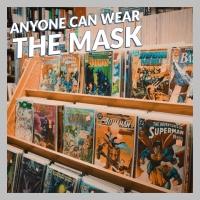 Anyone Can Wear the Mask
If you get the chance to see "Spider-Man: Into the Spiderverse" before it leaves the theaters, take it!  I saw it with my grand-nephew last year and we both loved it.  Seeing Miles Morales, a biracial teen donning the mantle of Spider-Man was pretty amazing to my nephew who is also biracial.  After we left the movie theater, a line that Miles said stuck with me… "Anyone can wear the mask". 
He got me to thinking about when I was younger reading comic books and fantasy novels. I devoured books where people who came from different lands and didn't look like one another or spoke the same language would come together to go off on a quest to save the world. I would think that was the best way to save the world, different people from different lands working together to save everyone.
That need to see diversity in the role of hero never left me. I still want to read comics and books about superheroes (and villains) that look like me, my family and friends. I want to see people who look like me in movies and television shows. So, when movies like "Spider-Man: Into the Spiderverse" and before it "Black Panther" and "Crazy Rich Asians" are successful, that gives me hope that in the future that every young person no matter their race, gender, religion or however they identify, will watch TV, read a book, listen to a song or go to the movies and they will see themselves represented and not just as a fad, but as a part of everyday life.
Miles Morales: Spider-Man by Jason Reynolds
The Ultimate Spider-Man, Ultimate Collection, [Vol. 1] (2015) by Brian Michael Bendis
In Real Life by Cory Doctorow
Ms. Marvel, [vol. 1]: No Normal by G. Willow Wilson
Nimona by Noelle Stevenson
Not your Sidekick by C.B. Lee