On June 28, 1969, New York City police raided the Stonewall Inn, a gay club in Greenwich Village, treating patrons and employees with violence. The raid sparked riots and protests for the next six days and was a catalyst for the modern gay rights movement in the United States.
Throughout the month and beyond, the Metropolitan Library System is committed to highlighting LGBTQ2S+ reading or listening recommendations and other resources, along with offering programs that amplify LGBTQ2S+ voices and stories. For the latest LGBTQ2S+ events at the Metropolitan Library System, please check our Calendar of Events. 
Show Us Your Pride Yard Sign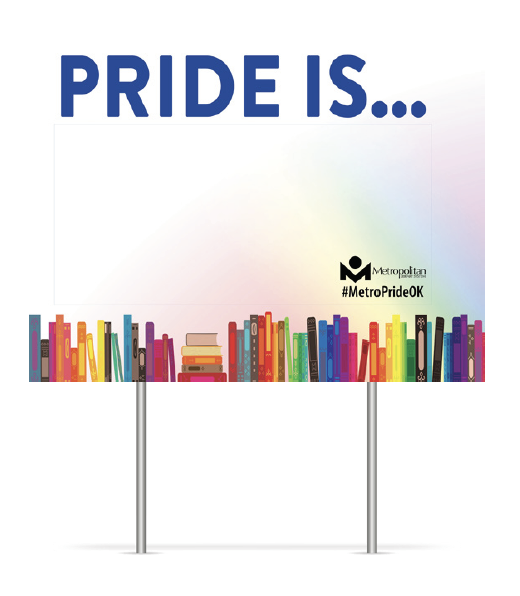 What does Pride mean to you? Tell us by picking up a Show Your Pride kit at any Metropolitan Library location while supplies last.
After you fill in our sign, we'd love to see a photo! Post a photo with you and your sign on social media with the hashtag #MetroPrideOK and we will reshare it!
Get a Yard Sign
Pride for Children & Families
LGBTQ2S+ Library Resources
Pride Books, Movies, and More