NOTICE:
The Downtown Library will be closed for maintenance Monday, June 14 – Wednesday, June 16. We hope to reopen on Thursday, June 17. The Downtown book drops will remain open, as will our other library locations. 
NOTICE:
All Metro Library locations are now in our "Sit & Stay" stage.  Customers can come in to sit and read or use their device in our socially distanced seating, use a study room, or use one of our public computers. Please wear a mask. Click here for more information.
Study Room A (Southern Oaks)
Room Photo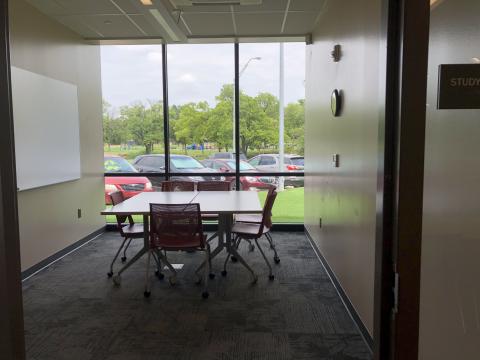 Library Branch
Southern Oaks Library
Description
Study rooms are free for a single use of up to 2 hours and can be booked up to 7 days in advance.