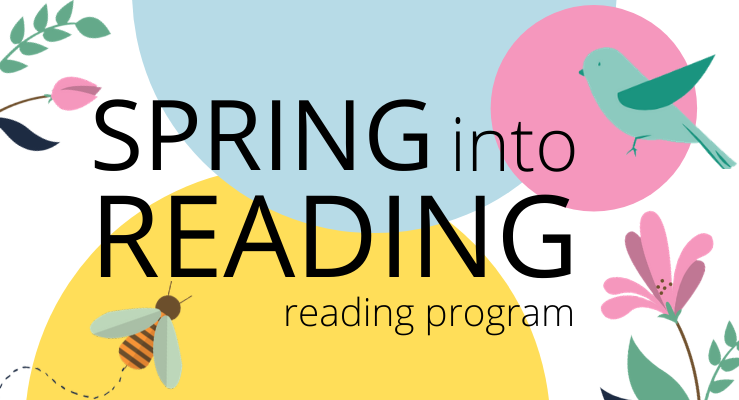 March 15 - April 30, 2020
Spring into Reading by logging your minutes online!  Participants with a valid library card who read and log 6 hours between March 15 and April 30th are entered for a drawing to win an iPad. 
How to Participate
Step 1: Sign in or Register for an Account on Beanstack
By visiting our online reading software you can login with your account information from previous years. If you are new to our software, you can create a login!
If you would like to be eligible for drawing prizes, please list your valid library card on your account when you sign up.
Step 2: Register for Spring into Reading
After signing in and creating a Beanstack account, you will need to register for Spring into Reading. If you do not register, you cannot log reading and earn badges, or be eligible for the prize drawing.
Register for Spring into Reading
Step 3: Log minutes read to earn badges and a chance to win
Once you read for 6 hours and you have a valid library card on file, you will be eligible for a drawing for an iPad or a Metro Library tote bag with full of books.