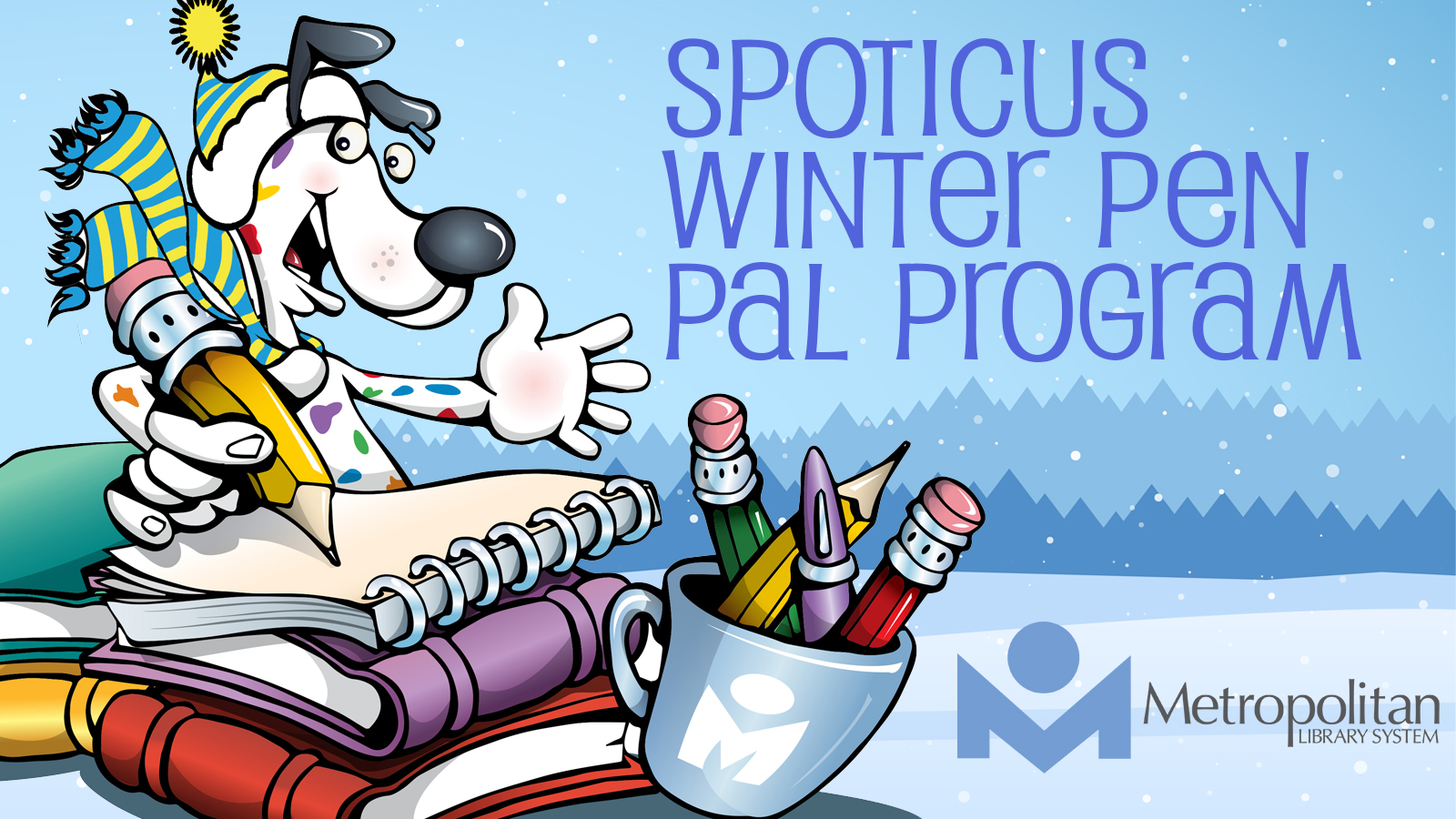 The Metropolitan Library System's Library Dog, Spoticus, would love to hear from you this fall and winter!
Children can write Spoticus and he will send them a postcard back!
Letters or postcards for Spoticus should be sent to:
Ronald J. Norick Downtown Library
Attn: Spoticus
300 Park Avenue
Oklahoma City, OK 73102
Spoticus misses seeing you at the library and out in the community; he can't wait to connect again soon via snail mail!
Don't have a stamp?
You can email Spoticus too!
Email Spoticus
Books & Movies on Pen Pals and Writing