12 Ways to Get Caught Reading
by Buddy Johnson, Manager of Special Collections and Research
It is Get Caught Reading Month promoting the fun of reading for readers of all ages. We compiled our top 12 ways to get caught reading. We hope that this May you get caught too.  
# 1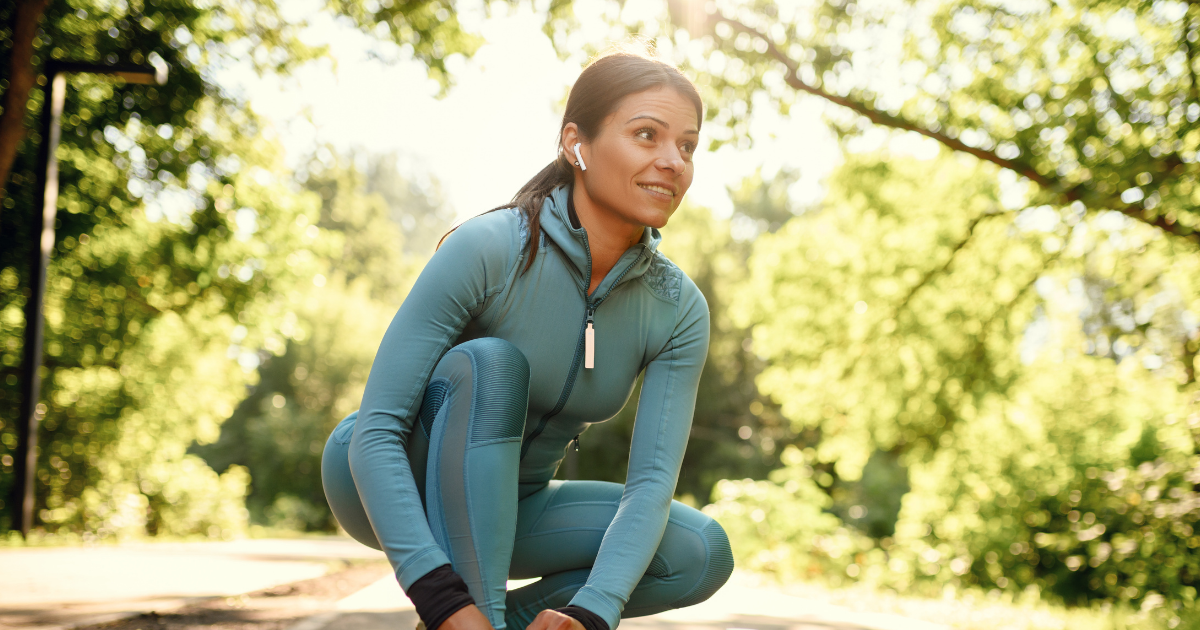 Reading while exercising is a no-brainer! Health professionals recommend at least 30 minutes of exercise a day so you're killing two birds with one stone (or choose your own less-violent proverb). Mind and body. Perfect harmony. It's simple with downloadables from your library -- just trade out the gym TVs for a Hoopla magazine, or switch from music to a Libby eAudiobook while jogging. 
# 2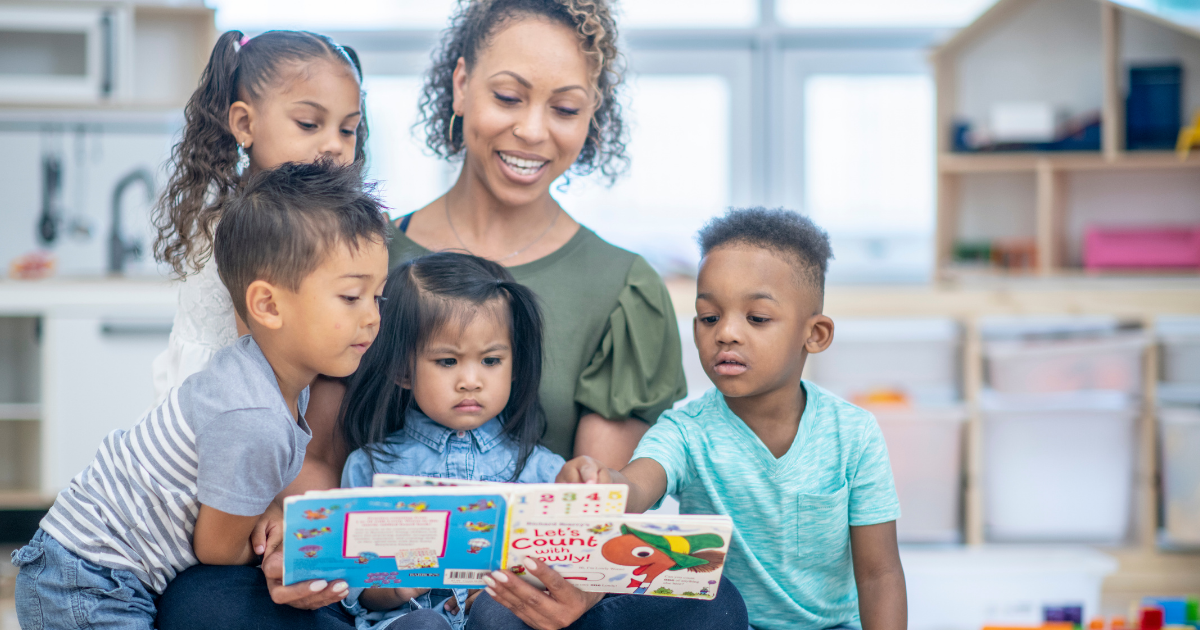 Undoubtedly the most rewarding way to get caught reading is to read to children. Reading stories opens new worlds of imagination for kids and improves their academic success, strengthens their attention span, and aids in language and speech development. It makes you feel pretty good about yourself, too. Even cavemen knew this, and they didn't have books. 
# 3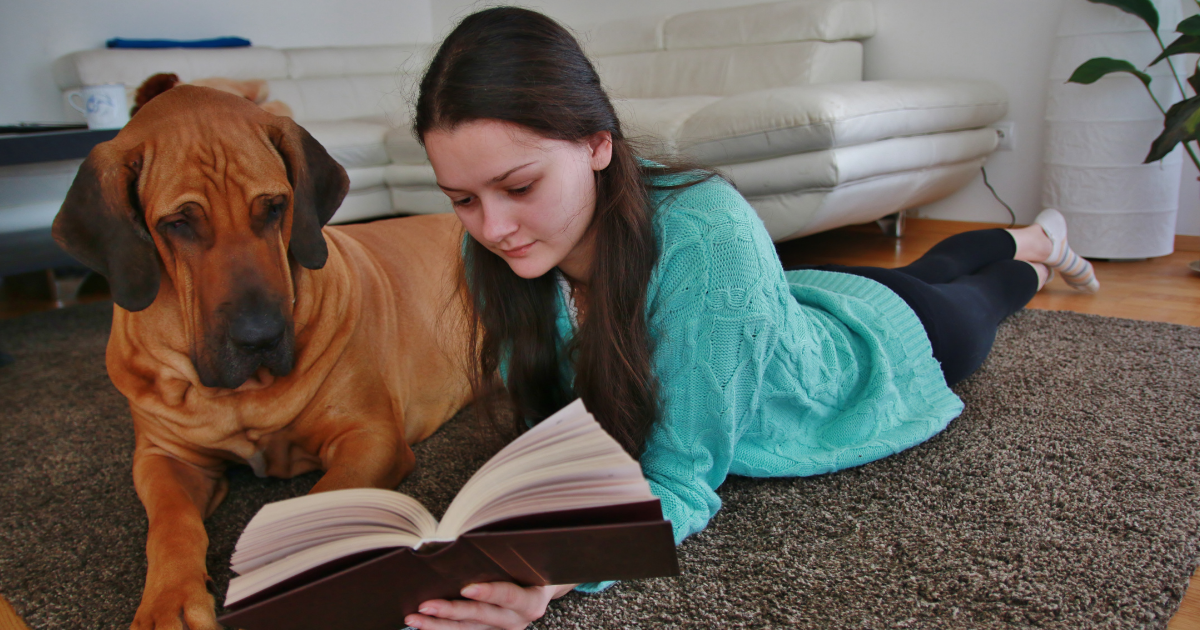 No children? It's perfectly fine to get caught reading to your pets. Sure, some of the academic benefits are lost on them, but you still receive the benefits of reading, and you may strengthen the bond you have with your pets. On the other hand, they might look at you like you're a stupid human. 
#4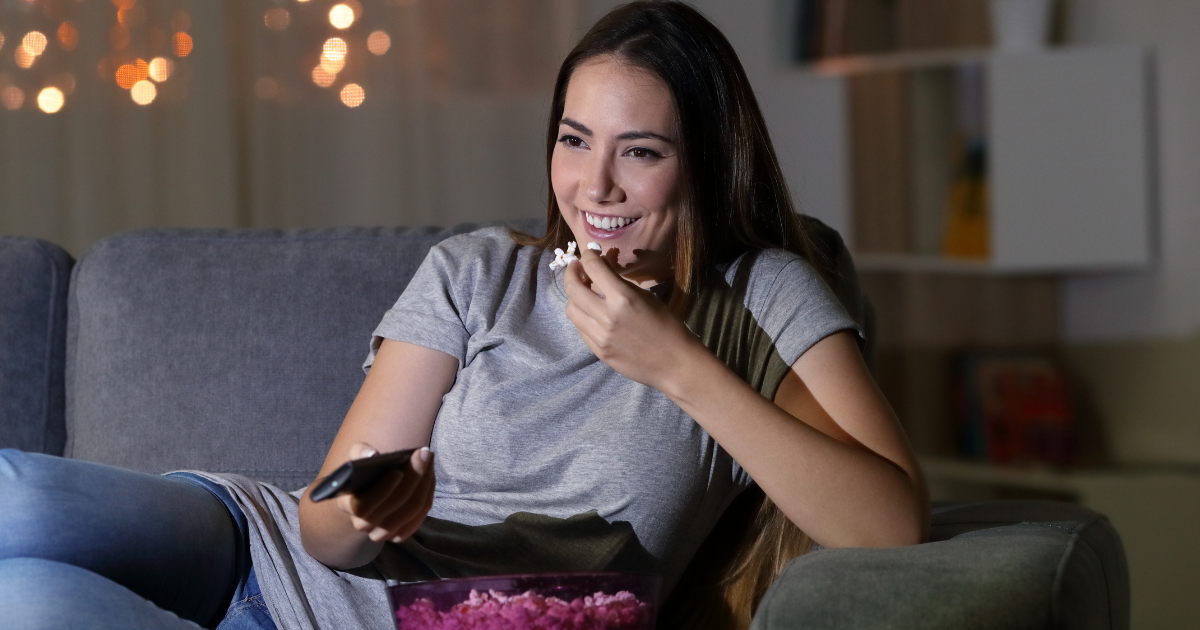 How about reading while watching a movie? Yes, you can! Watching a foreign movie on DVD from the library is a multilayered activity -- you are essentially reading for a couple of hours but you're also enjoying the movie and broadening your cultural horizons!  
# 5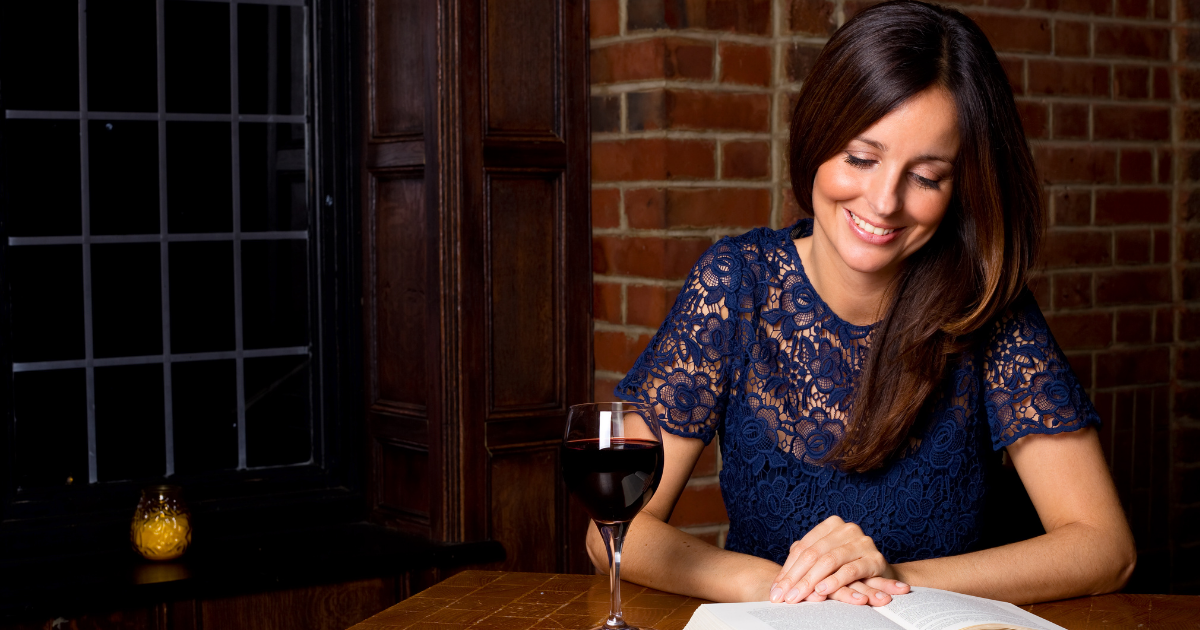 Read a book at the bar and improve the intellectual quality of your next date. A paperback from the library's classics collection works every time!  
# 6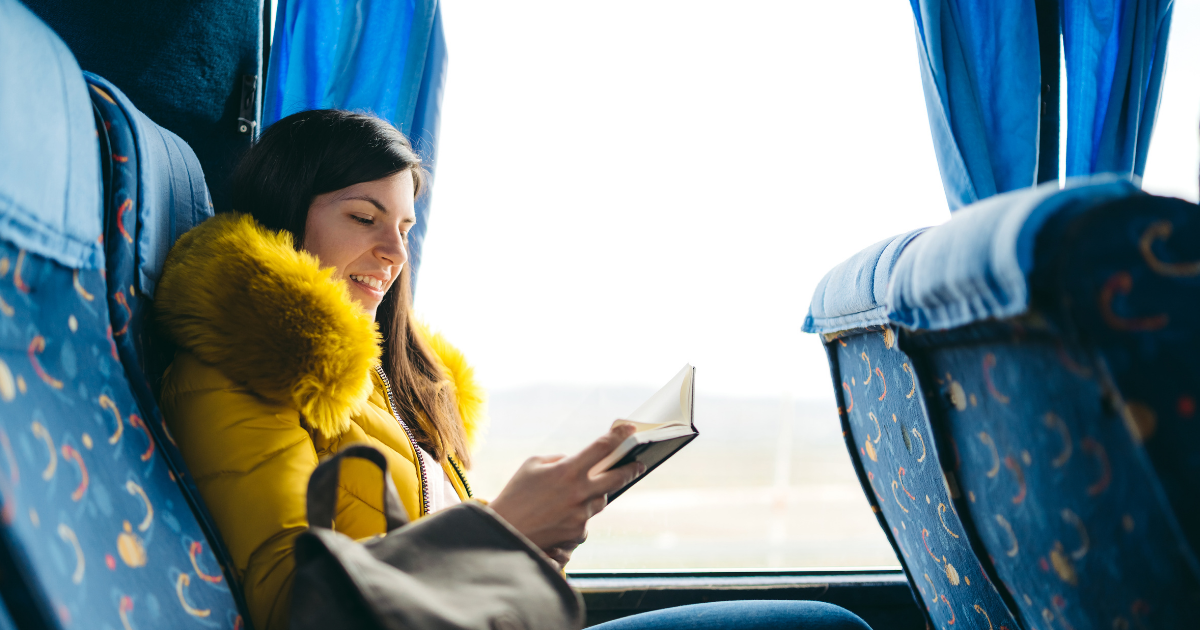 People have been reading on the move since the Egyptians read papyruses in their chariots. Today's planes, trains, and automobiles are optimal reading venues. An engaging story is a sure cure for most forms of transport-related boredom, and with so many options available from your library, getting there is a snap … as long as you're a passenger. We don't advocate reading and piloting vehicles at the same time. 
# 7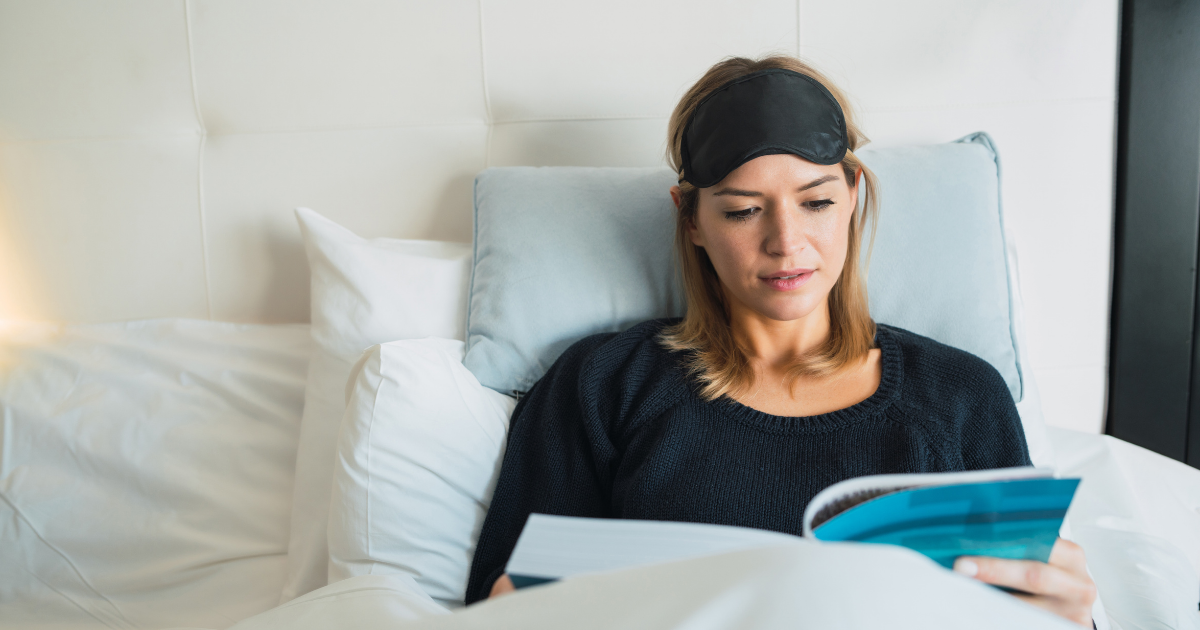 Put away your phone or computer and keep a book at your bedside. Read a bit before shoving off to the Land of Nod. Reading print books is a stress-reducer and affects your brain in ways that improve the quality of your sleep and, according to sleep scientists, can lead to some fantastic dreams. 
# 8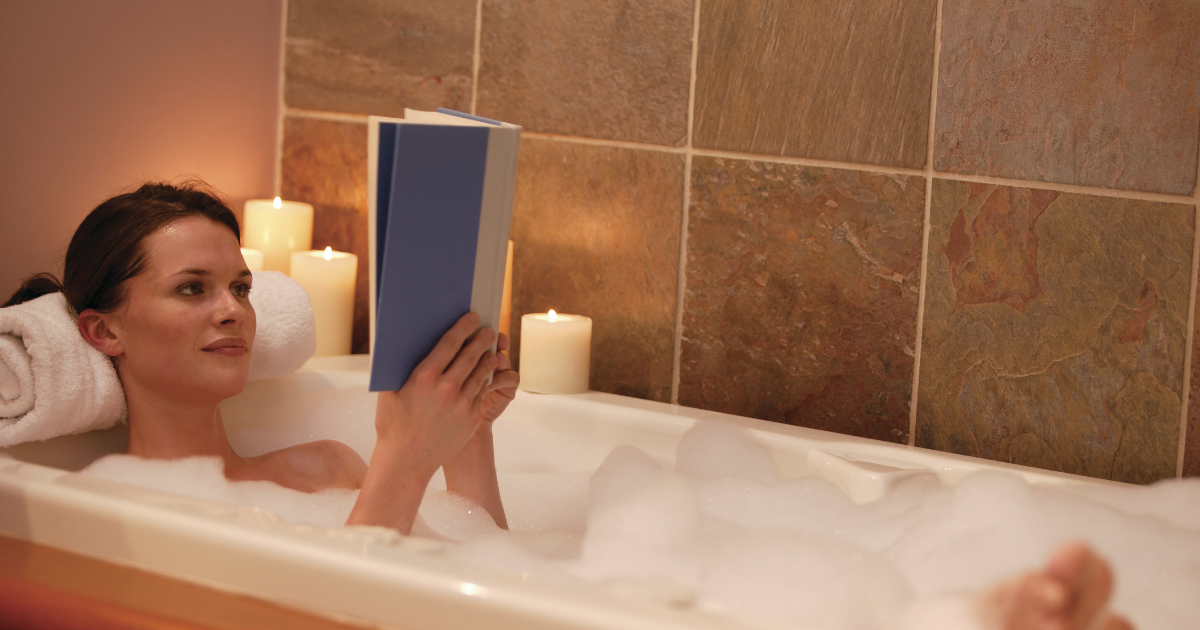 There's always the classic -- reading in the bathtub. Both reading and bathing reduce stress so why not go for the double whammy or the full monty? Both old-school print books and new-fangled eBooks will work. But be careful -- water damage knows no favorites! 
# 9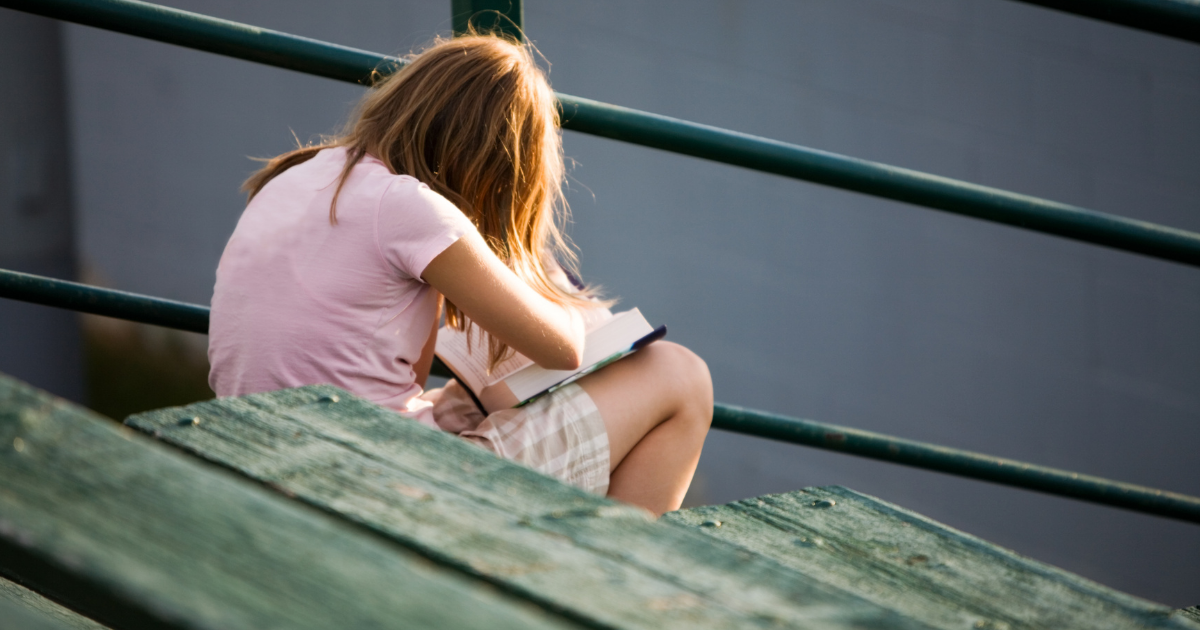 Sporting events are great places to get caught reading. Baseball games from Little League all the way up to Dodger Stadium can provide the perfect pace. If you just read between innings, you'll bag 34 minutes -- throw in a rain delay and you can get in that new novel you've been putting off. 
# 10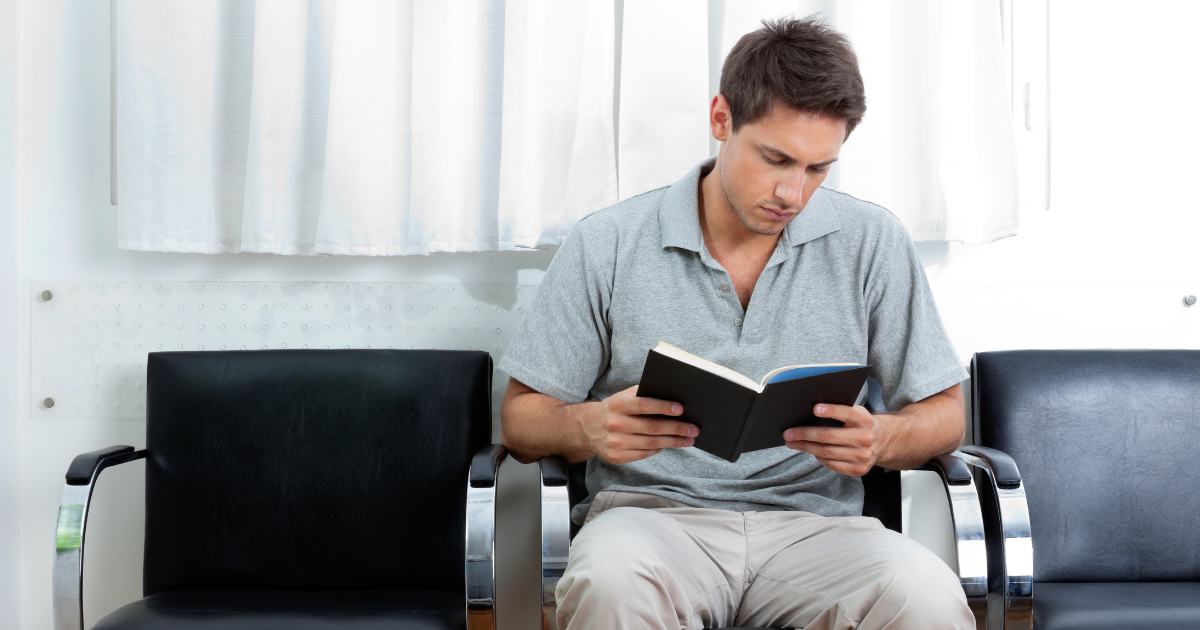 Most of us hate sitting in waiting rooms. Even though waiting rooms are full of reading material, why risk a hand-sanitizer moment when it is so easy to stash a book in your bag for your reading pleasure? And of course, the library's digital downloads make it easy to grab a magazine or mystery novel on your eReader or mobile device -- you may find yourself looking forward to getting caught reading at your next dental appointment. 
# 11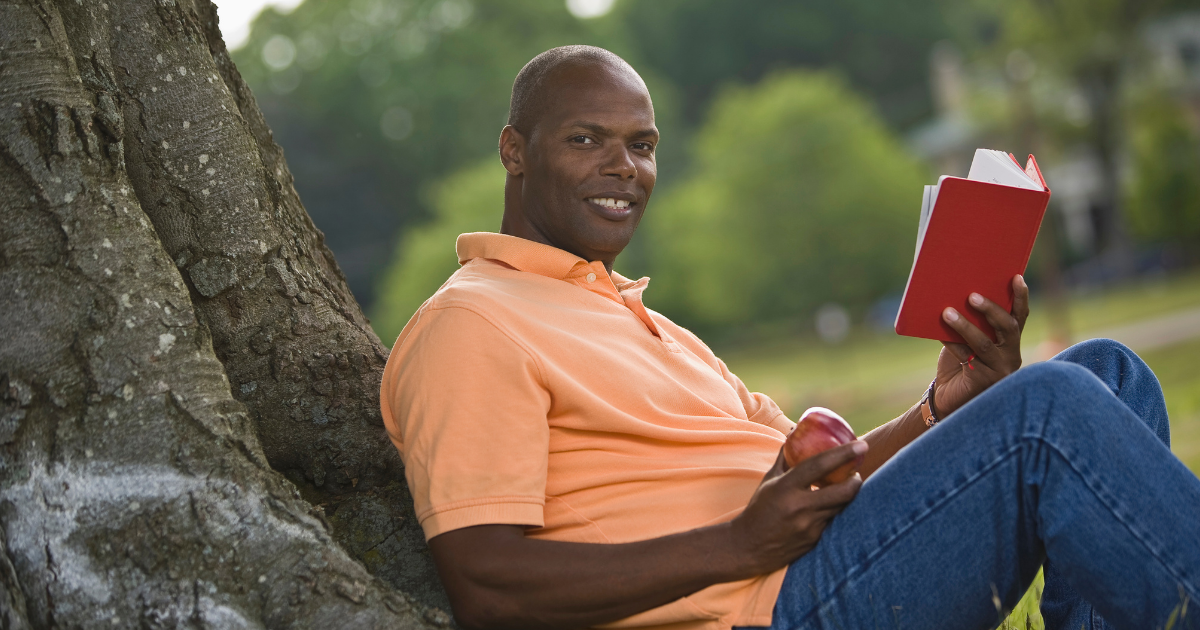 Reading can be a wonderful way to explore Oklahoma City. Grab some reading material from the library and try different venues for reading. Get caught reading in one of Oklahoma City's 170 public parks like Top O' Town, the Myriad Gardens, or at the Boathouse District. How about one of the benches on Skydance Bridge suspended over I-40? You'll be surprised how different it is to experience these places while reading.  
# 12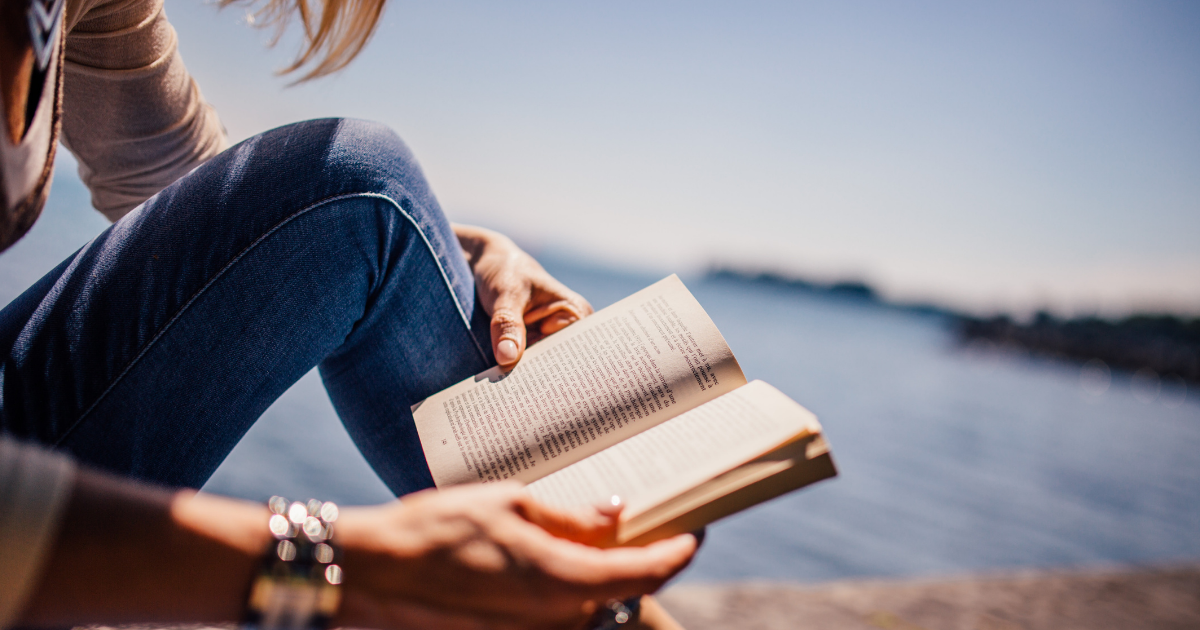 Read in the same environment or setting as the story. Get caught reading reading Stephen King in a graveyard. It makes it all the more scary. Transport yourself back to the world of Oklahoma City's favorite son Ralph Ellison by reading Invisible Man in Deep Deuce. Or make the clock stop by reading Walden at Martin Nature Park. 
#13 Bonus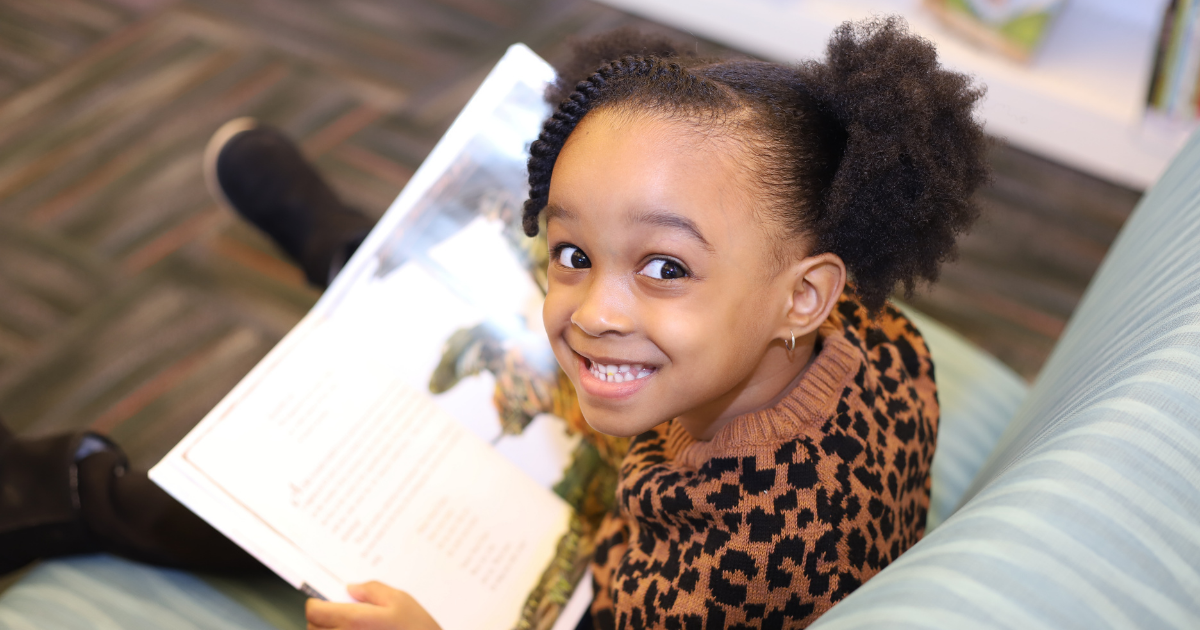 Whatever way you want to get caught reading!