New and Improved
Visit our catalog on August 2nd to see the new and improved catalog system with streamlined search results. Now when you search for an item, you'll see every available format at once.
Easy-to-use system displays all title search results in one place! Quickly find a book, e-book, audiobook, large print format and more!
Just click on the format of your choice to place a hold or to locate it in our stacks.
If there's a long wait list for a book you're dying to read, you can now easily see if another format is available. 
We're here to help you navigate the new catalog.  You can call us at (405) 231-8650 or email us for help. 
User Guide
Formats are now conveniently displayed together. For example, when searching "Peter Pan," you'll immediately see formats the library owns in ONE place, including print (regular and large print), audio and digital copies. Videos have separate records.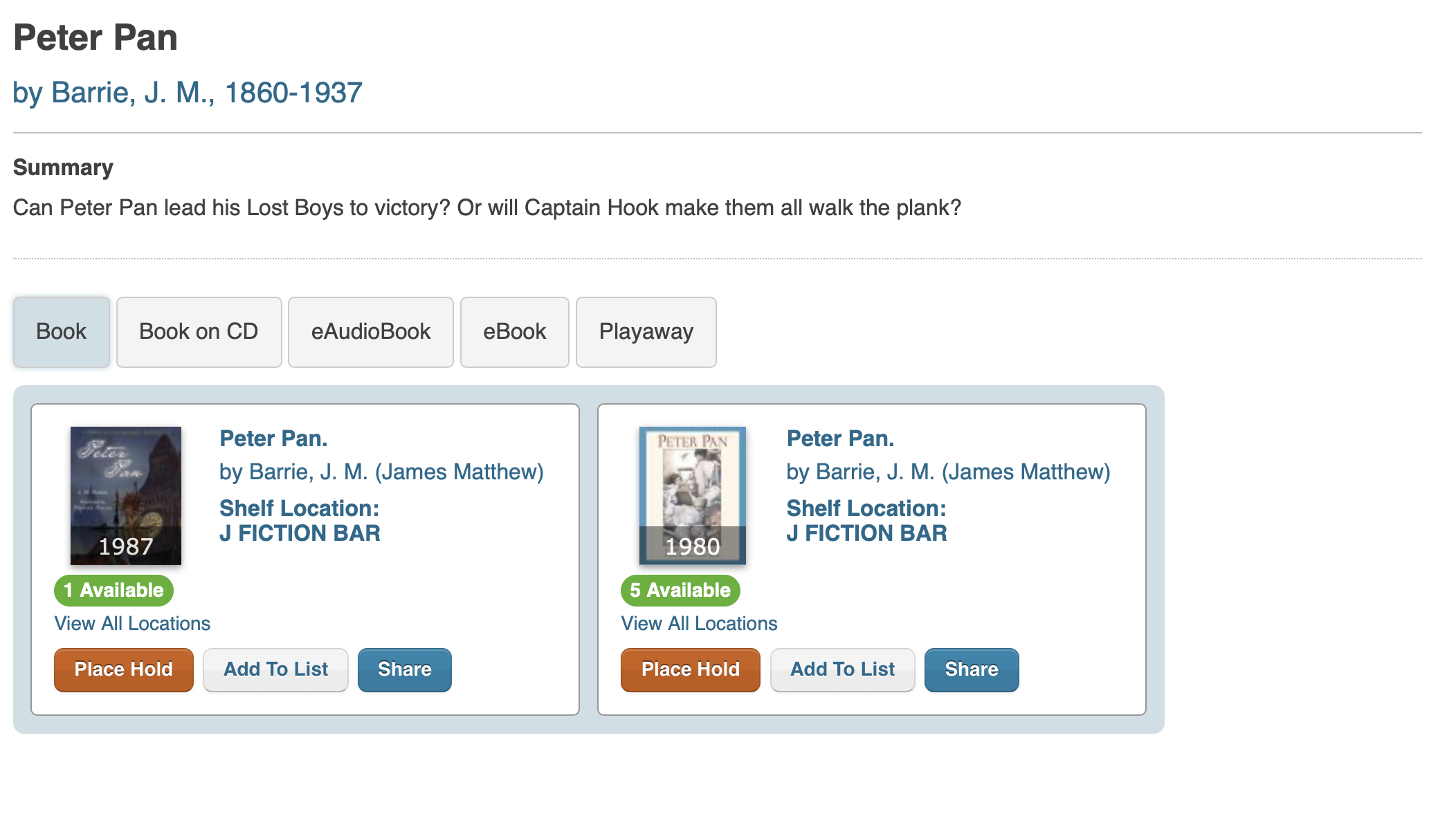 How To:
Type your favorite author, title, subject, series, etc.
Find the item you want and select your desired format.
Select your preferred edition to place a hold, add to your list to read or check for availability at your library.
See New Catalog in Action
Use the slider to compare the old catalog display with the new catalog display
Search Results Display
In the new catalog, the main results page will show you all the formats available for each title. Everything in a book form will show up under one record. If there is a movie adaptation, there will be another entry for each movie adaptation.
Item Display
Once you click on the item you will see all of the available editions in our system starting with the newest version. This display can help you place a hold on the item with the best availability to ensure faster hold delivery.