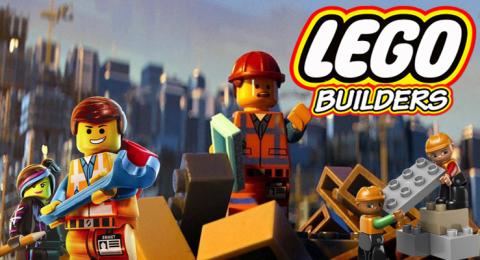 Lego Builders
Sparking Creativity Brick by Brick
Did you know that kids who play regularly with blocks, like LEGOS, score higher on standardized tests and perform better in math? To celebrate National Architecture April 21 – 27, we want to share with you the benefits of attending LEGO programs at the library.
Library LEGO programs are a great way to get children solving problems, learning new concepts in science, technology, engineering, art and math (STEAM) and building key leadership skills.
In a study of 62 students between the ages of 8 and 14 using LEGO Mindstorms construction kits, not only did students report enjoying the time spent building but the study reported that they experienced learning within four major learning themes: active, authentic, multiple perspectives and collaborative.[1]
"Learning through construction kits offered opportunities to deepen the students' understanding of various concepts with hands-on exploration and design, resulting in fun and enjoyment. It also promoted students' active involvement and fostered the collaboration that leads to developing multiple perspectives".[2]
Teen Librarian at the Downtown Library, Kimberly Edwards, hosts a LEGO club the first Wednesday of each month and while creativity and innovation are important, she said she is amazed by the teamwork.
"Being able to work together as a team is one of the aspects of LEGO Club that I try to encourage, more so than what they build. I want them to be kind, generous children who appreciate helping others and hopefully that follows them into adulthood," Edwards said.
Whether children are new to the world of LEGO or they play with LEGOS at home often, library LEGO programs are one way to stimulate creativity by encouraging them to try new ideas and take on new challenges as well as build relationships.
Children's Librarian from Del City Library, Joshua Jordan, said he provides some guidebooks for children who prefer to work from a script, but they often use a deck of challenge cards to spark their creativity. The cards are open-ended challenges such as, "Make a marble maze and challenge a friend to solve it."
Jordan hosts a LEGO club as well as a robotics club using LEGO Mindstorms. The curriculum for the robotics club is space-themed, asking the children to build a custom bot over the course of 12 missions.
"We train the students to add and program sensors in increasing complexity; they use ultrasonic, optical, push-button, and gyroscopic sensors as they continuously troubleshoot and modify their robots throughout the course of the program," Jordan said. "Sounds confusing, but it's designed for engineering and coding novices."
While it is difficult to say whether LEGO fosters creativity, research shows that kids who play regularly with blocks have higher standardized test scores and higher math achievement[3].
"My heart swells when we can simply provide children with building blocks they need to have success and they figure out a way--all on their own--to construct something beautiful, Jordan said. "There's an invariable moment of pride when a child realizes they've reached their goal. That moment is irreplaceable; it's what educators crave and what I love most about our LEGO offerings."
Not only are the Library's LEGO programs fun and inspiring for children, giving them a sense of achievement, but they also teach them key skills in areas of high employment in the U.S.
After school and STEAM programs with LEGO engineering projects, robotics programs with LEGO Mindstorms, LEGO clubs and LEGO-nomics programs are offered at Metro Libraries throughout the system. For children who express an interest in STEAM related fields, these programs may be a great way to get children and teens coming to the library with their families.
Works Cited:
Smith, Genevieve. 2016. "Lego Is the Perfect Toy." New York 49 (24): 54.
Somyϋrek, Sibel. 2015. "An effective educational tool: construction kits for fun and meaningful learning." International Journal of Technology and Design Education 25 (1): 25–41
---
[1] (Somyϋrek, 2015)
[2] (Somyϋrek, 2015)
[3] (Smith, 2016)