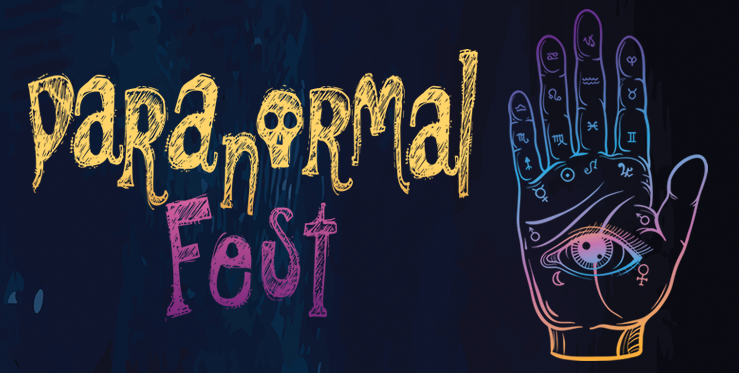 Join us in celebrating the "spirits" of the season with our third annual Paranormal Fest! Expand your mind with a day full of family fun, focused on the spiritual, mystical, and supernatural worlds. We will have free tarot readings, a visit from the Skeletons museum, an all-ages costume contest, and much more!
10am - 11am
11am - 12pm
12pm - 1pm
12:30pm - 2:30pm
Join us in watching the classic horror movie, Poltergeist. The movie is rated PG so all are welcome, but viewer discretion is advised. About the movie: Strange things begin to happen in an otherwise typical suburban home. Cupboard doors open on their own, furniture rearranges itself and chairs go sliding across the kitchen floor. It's a bit of whimsy at first but soon becomes deadly serious when Carol Anne vanishes into a netherworld."
1pm - 2pm
Author of non-fiction adventure books and paranormal researcher, Vanessa Hogle, shares creepy stories of lesser known hauntings that will chill you to the bone.