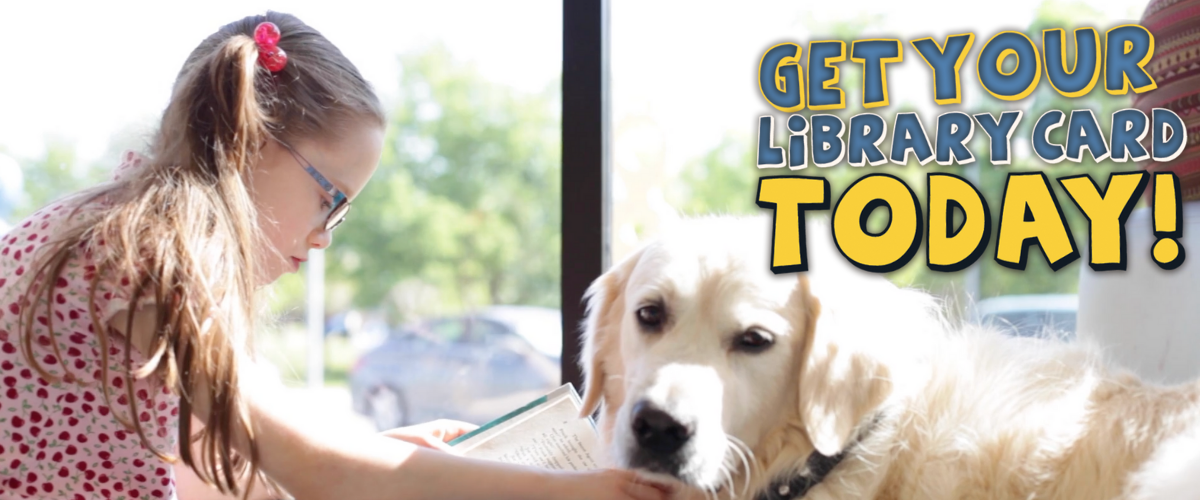 About Library Card Sign-Up Month
Since 1987, Library Card Sign-up Month has been held each September to encourage individuals to get a library card. During the month, libraries unite in a national effort to ensure every one signs-up for their own library card.
Throughout the year, library staff assist card holders by providing access to services, programs and collections.  Libraries save YOU and your family hundreds of dollars all with the use of your library card.  Curious to see how much you'd save using your library card? Try our library card calculator. 
Help us celebrate this special month but encouraging your family, friends, neighbors, co-workers or even the person you met at the coffee shop to get a library card.
Getting Started
Are you ready to start using all the services that your library offers? Each year, our library locations host thousands of free events, classes, and programs to help you succeed. With a Library card you can access everything we offer, including computers in our libraries, thousands of books, DVDs and CDs to borrow, and digital media to stream and download. Register for a Library account to get started today.
What can you do with a Library Account Card?
Account Holder Information
Types of Library Accounts
Which account is right for you?