Learning English as a second language?
This is often referred to as ESL. It may also be called ESOL (English for Speakers of Other Languages) or ELAA (English Language Acquisition for Adults). Here's a variety of library and community resources for English language learners.
Databases
Latino American Experience
Drawing from thousands of primary and secondary sources, this database is dedicated to the history and culture of Latinos—the largest, fastest growing minority group in the United States.
Visit resource website
LearningExpress Para Hispanohablantes
Mejore sus habilidades escritas, orales y gramaticales, sea mejor lector, desarrolle sus habilidades matemáticas, prepárese para el examen de GED, y prepárese para su Examen de Ciudadanía or gane su Tarjeta Verde.
Visit resource website
Collections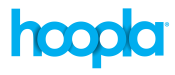 Grass Roots Press - Hoopla
Grass Roots Press is a niche publisher, specializing in resources for adults with limited literacy skills. They have an international reputation for publishing high-quality materials for adult basic education and English language learners. This collection can be accessed through Metro's subscription to Hoopla digital. It can be found independently by searching for "Grass Roots Press" in the publisher field using the Advanced Search function. 
Visit Resource Website

TOEFL Test Guides
Use our study guides to ace the TOEFL test.
Visit Resource Website