Resources for Teachers
Maximize your instruction with these resources that support your curriculum and student assignments. Whether you are looking for books to share in your elementary classrooms, resources for your teen and adult learners to practice for a GED, SAT or GMAT, or the perfect source for a research paper, the Library provides databases for research, eMedia for students of all levels, online courses, and Oklahoma history resources, as well as resources in print to ensure your students become lifelong learners.
Blog Entries
Brainfuse has a variety of useful resources for every age and learning level including homework help, study tools and practice tests, college or career path counseling, resume and interview assistance and more!
Our new Brainfuse online resource includes three unique services, Help Now, ...
Edmond Library recently started hosting sessions of the Crazy 8's Math Club, and it's been a huge success! Watch Ryn Lewis, Teen Librarian, at the Edmond Library talk with reporter Shelby Love of Fox 25 about the class.
...
Databases
Collections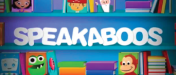 Speakaboos - Early Childhood Online Stories
Brought to you by the mind behind many of PBS's early childhood series and geared toward children ages 2 – 6, Speakaboos is an early literacy product designed to introduce children to the joy of reading through interactive and engaging stories featuring characters they love. Parents and caregivers looking to supplement storytimes and provide healthy screentime will appreciate the multiple options to read.
Visit Resource Website

Preschool Education
Teaching preschool can be challenging. Use our resources to learn new strategies for teaching preschool. 
Visit Resource Website

Teacher Certification
Being a certified teacher opens the door to new opportunities. Use our study guides to pass your teacher certification test. 
Visit Resource Website