Expand Your Horizons
Learn a new language with online Mango, read about the perfect local restaurant with our travel guides, or attend a performance from artists representing different cultures and forms.  Your Library is your key to exploring the world whether you are traveling there or enjoying it here.
Blogs
by Victoria, Marketing and Communications
There is absolutely no question that Joy Harjo has captured our attention. Everything from the gracefully raw way that she leads our literary senses as the U.S. Poet Laureate to how she teaches us about real history and the historical experience...
One of my heroes, Mister Fred Rogers, once said, "The world needs a sense of worth, and it will achieve it only by its people feeling that they are worthwhile." Below are some picture books families can read together that prompt conversation about inclusion and recognizing worth in all of o...
Databases
Collections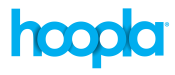 Grass Roots Press - Hoopla
Grass Roots Press is a niche publisher, specializing in resources for adults with limited literacy skills. They have an international reputation for publishing high-quality materials for adult basic education and English language learners. This collection can be accessed through Metro's subscription to Hoopla digital. It can be found independently by searching for "Grass Roots Press" in the publisher field using the Advanced Search function. 
Visit Resource Website

Metro Library Podcast
Offering Oklahoma-themed podcasts celebrating Oklahoma arts, culture and history as well as the lives of influential Oklahomans today, the Metro Library Podcast is produced by the Special Collections of the Metropolitan Library System.
Visit Resource Website